By Cila Warncke
Galicians (galegos in their native tongue) call their homeland 'terra de meigas'—land of witches. With its thick fogs, vine-tangled forests, ancient stone buildings, and howling Atlantic gales, it's easy to see why many are ready to attribute supernatural powers to the north-west corner of Spain. My first reaction to the countryside on a sunny spring day was, "this is magic land."
Retire in Galicia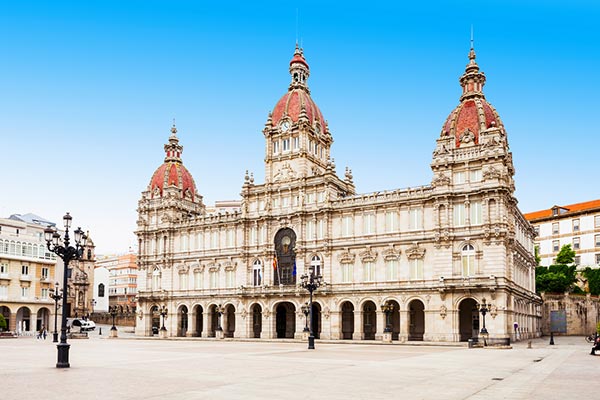 Should you retire to Galicia, you'll be in good company with the many natives who spent their working lives abroad. We found them generous, welcoming, and delighted that somebody had made the effort to seek out their corner of Spain. That said, there is a difference between being treated kindly as neighbors and becoming a friend. Even Spaniards from other parts of Spain remark on how hard it is to crack the acquaintance level. If you have an interest in local history, agriculture or gastronomy, though, you will find a welcome. I love Galician wine and met wonderful people in the course of visiting vineyards, shops, and bars.
The three main cities, Santiago, A Coruna, and Vigo, are well-served by internal and European flights. Santiago is the destination of the Camino de Santiago. Legend holds that the body of James the Apostle (Saint James hence Santiago) was carried from the Holy Land to Galicia in a boat guided by an angel. Several hundred years later a shepherd found his body. A cathedral was commissioned to house the saint and word conveyed to the faithful, kick-starting a millennium-long boost to the local economy. In addition to welcoming hordes of blistered North Americans with oversized rucksacks, Santiago (with a population of 98,000) is an ancient, charming university town. Vigo (with a population of 300,000), on the south-west coast of Galicia, is a lively port. A Coruña (population 250,000) is a cozy, middle-class city that was home to a youthful Pablo Picasso. Inland lies Lugo, which is surrounded by the world's only intact Roman wall; another Roman outpost was Ourense—the spas they built at its geothermal springs are still open to the public. Ourense is also a jumping-off point for the Ribeira Sacra, a spectacular wine-growing region.
Lifestyle in Galicia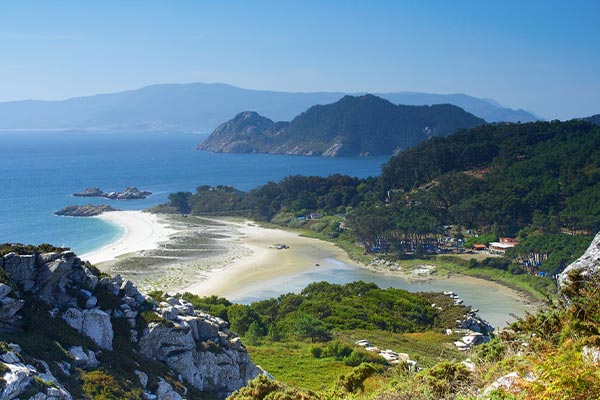 When my husband and I moved to a village near A Coruña, I joked to friends that "it's Spain for people who don't like Spain." This is only fractionally true. Galicia is so unlike what most expats think of as Spain that it could be a different country. Those in search of paella, flamenco, Moorish architecture, olive trees, or sizzling sunshine should look elsewhere.
Galicia is Celtic, not Latin (though the Romans spent plenty of time there). Galicians tend to be fair; fiery hair and blue eyes are common. Its traditional instrument is the bagpipe; its folk dances wouldn't be out of place in Galway, Ireland; its coastline is wild and unspoiled. Even its language, which has its roots in Portuguese, distinguishes it from the rest of the peninsula.
Another notable difference: Galicia is one of the few regions of Spain shaped by migration. During the late 19th and throughout the 20th-century hundreds of thousands of Galegos immigrated to South America, Cuba, the U.S., and other European countries. Many of those who could returned to build homes and live out their final years here. This may explain the rather grand houses dotting the countryside, too grand, I suspect, to have been built on local wages. Low pay and a challenging employment market are persistent problems; Galicia, like other parts of Spain, is suffering a long, slow erosion of rural life that has left hundreds of abandoned villages.
Abroad or at home, Galicians are ingenious, hard-working, and tough. Our neighbors were farmers, none of them under 65. Jogging, I'd spot them—men in jumpsuits, women in shapeless old dresses, all in wellies—herding cows, planting potatoes, or hacking kale stalks with a machete. Everyone outside of the city seems to have a patch of corn and kale. Plants grow at triffid velocity in the wet, temperate climate. The local produce is sublime and criminally inexpensive.
Food is a point of pride. The icy Atlantic yields world-class shellfish including fist-sized mussels, clams razor clams, and goose-neck barnacles; once eaten the eponymous octopus dish, pulpo galego, will discourage you from any other. These delicacies are best enjoyed overlooking the sea so don't be fooled by unprepossessing village restaurants; the rustic ambiance is a mere front for gourmet food. Also unmissable is the Galician tortilla de patata. Betanzos, a small town about 30 minutes from A Coruna, hosts an annual tortilla festival; any time of year, though, it's worth a visit to taste the magic local chefs conjure with eggs, potatoes, and olive oil. Galicia is Spain's outstanding beef and dairy producer, too. The indigenous vaca galega are tawny, gentle beasts whose cheese, milk, and meat have been awarded 'protected designation of origin' (IGP) status by the European Union.
We understood the regional preoccupation with food better as the summer high temperatures of 70 F to 73 F yielded to a steady 46 F to 53 F, day and night, from October and April. On paper, that doesn't look bad but weeks without sun drive damp and chill into every joist and joint. There were entire weeks where we were in a cloud, not under it, thick swathes of sodden air erasing the trees that hemmed our property. On days like that, a hot, hearty meal accompanied by a few glasses of the local Mencia red wine, seemed more necessity than an indulgence.
Cost of Living in Galicia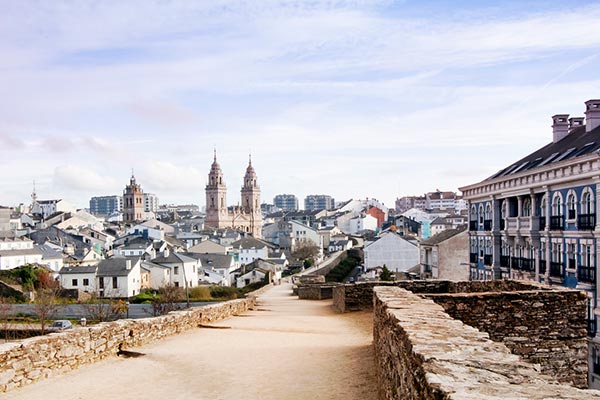 Property averages $1,600 per square meter to buy (versus $3,400 in Madrid and $3,220 in Barcelona); to rent it is $8.50 per square meter (again, about half Madrid or Barcelona's average). A modest two-bedroom, two-bathroom apartment in A Coruña costs around $240,000; in Lugo, around $150,000; in Vigo circa $300,000.
Outside the cities, single-family homes are common (another rarity in Spain). These can be bargains. The house we rented, for example, was a three-bedroom, four-bathroom 300 square meters renovated farmhouse with 8,000 square meters of land. It was on sale for $230,000. A few things to keep in mind if you go the country route: 1) internet availability, speed, and reliability; 2) maintenance costs including garden, septic tank, mold prevention, etc.; 3) heating options and costs. If you buy an older house, budgeting for new insulation may be wise.
You can eat, drink and be merry for almost nothing, though. A bottle of excellent wine costs $7 to $9.50, a tortilla de patatas will feed three for $17 and you can sink your teeth into exquisite seafood for $12 to $18 for a main.
Below is a sample budget for a couple living in Galicia:
| | |
| --- | --- |
| Expenses | U.S. $ |
| Rent | $720 |
| Electricity | $120 |
| Gas (heating/stove) | $70 |
| Groceries | $420 |
| Cell plan | $35 |
| Internet | $60 |
| Car (maintenance/fuel) | $150 |
| Health insurance | $180 |
| Dining out | $300 |
| Total | $2,055 |
Featured Image Copyright: ©iStock.com/Lux Blue