"I wake up to sunshine every morning and can do whatever I like," says Elaine Hyderman. "That alone makes the day more joyful. I'm a very impulsive person so being able to be spontaneous suits me fine."
Elaine and her husband Bill get tremendous joy from living in Spain. One of their favorite things to do is to pack a picnic and enjoy the fine weather on one of the pristine, white-sand beaches.
The couple live south of the city of Valencia, in a private, elevated area on the mountainside, overlooking the deep-blue Mediterranean. It's peaceful, tranquil, and the ideal place to relax and enjoy the beautiful scenery. Out here, you won't find any smog or light pollution, which makes for a sublime night sky. The couple love sitting in their hot tub at night, listening to crickets chirping and watching the stars unfold.
"I love the peace and tranquility," says Elaine. "And it's very private. My nearest neighbors are the farmers I see in the fields."
For a night out, Elaine and Bill like to eat at the local restaurants. One of their favorites is El Eden, an authentic Spanish restaurant set amongst the orange groves, where a delicious three-course meal with Valencian paella or figatells (little meatballs) will cost around $22.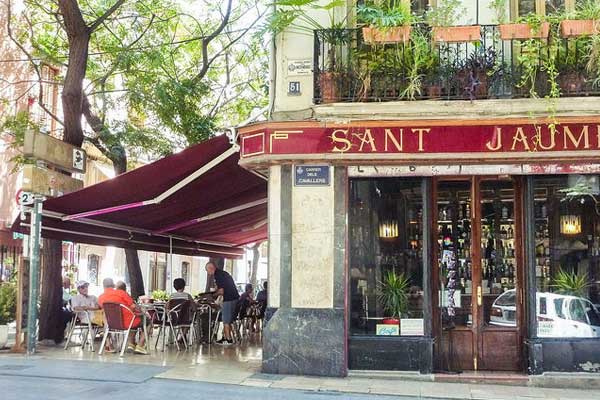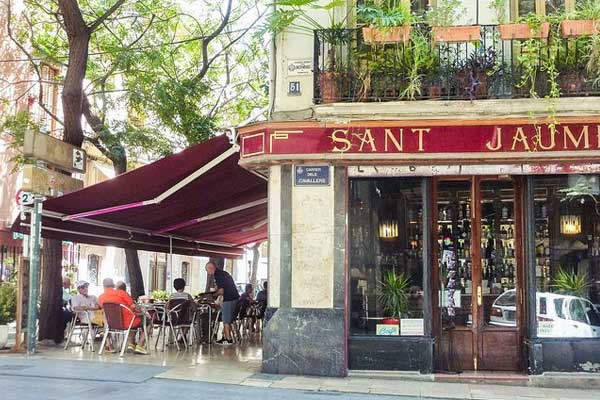 "Eating out is a lot cheaper," says Elaine. "And we can do more things because the costs are low. Having coffee with a friend only costs $1.60. Fruit and veg is cheaper than back home as well. Bottled gas for cooking and central heating costs around $40 a month."
Elaine often worked a 70-hour week back home. Now, the couple have been able to leverage their Spanish villa as their source of income. They rent out their villa for $980 a week from May through September. Since the cost of living is so low, they're able to live a comfortable lifestyle for a whole year on this income. A cozy mobile home on their plot next door is their home during the summer.
"I have a far better life here," says Elaine. "And I wouldn't change it for the world. We have a wide circle of friends, who are like extended family. Everyone is so friendly and helpful.
"My advice? Be impulsive, take a deep breath and jump. It's easier than you think and the laidback lifestyle is worth it. This is a beautiful country, with a wonderful lifestyle. I just wish I'd done it 10 years earlier."
Related Articles
Spain: A Great Value Retirement Haven in The Old World
Enjoy Big-City Life With Laidback Charm in Málaga, Spain
An Overview of Traditions and Culture in Spain