Jason Holland – IL Roving Latin America Editor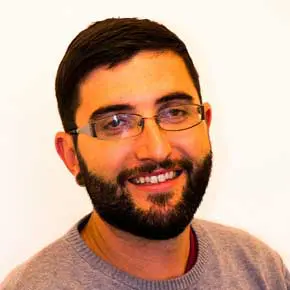 Mexico has a wide range of beach communities that are ideal for expats. It's hard to pick "the best." But there are a few standouts that people considering Mexico should take a closer look at.
Puerto Vallarta is a bustling resort town on the Pacific coast that has been drawing vacationers and expats for decades. The premier beach is Playa Los Muertos, which is in the heart of the walkable downtown area. There are plenty of restaurants offering food (definitely try the seafood) and cold drink right on the sand…as well as along the miles-long malecon (boardwalk) that runs up and down the coast. Head inland and you'll find a walkable district full of shops, restaurants, cafes, and more. You don't really need a car. As far as places to live the name of game here is condos, many of which are on the hills rising sharply from the coast, offering panoramic ocean views.
Playa del Carmen is a similar resort-style city on the Riviera Maya. This is Mexico's Caribbean coast, with white-sand beaches and clear azure waters. The Quinta Avenida, Fifth Avenue, is a pedestrian-only thoroughfare that parallels the beach for miles. On either side you'll find nightclubs, cafes, restaurants, bars, shops, and more. It's the top shopping and entertainment district where you can have a great time night and day. It can be quite crowded and noisy here but just a few blocks away are much quieter neighborhoods where you can still walk to the action.
For something more low key, you might try a town like Todos Santos on the Baja California peninsula. It's about 45 minutes' drive north of the major resort area of Cabo San Lucas but worlds apart. This is a small historic town that has become known for its arts and restaurant scene and small but tight-knit expat community. There is no large-scale residential development or big hotels or resorts. Just quiet beach where fishing and surfing are popular.
Jessica Ramesch – IL Panama Editor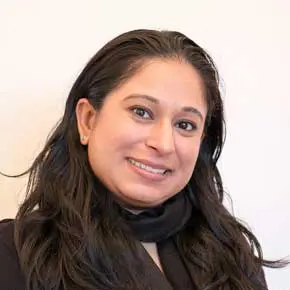 Most of the beaches in Panama (and other countries covered in International Living publications) meet your criteria, with nice communities (differing in size) and beautiful beaches…although beauty is subjective. For example, a beach doesn't have to have white sand for me to find it beautiful…but that's just me. Panama has light and dark sand beaches and they all have their appeal.
The most popular beach community for expats in Panama is Coronado. It's appealing for many reasons…the relatively dry micro-climate, the growing expat community, and the infrastructure.
If you're interested in lesser-known beaches that have fewer expats and a lower cost of living, then you may be interested in the beaches in and around Los Santos, Panama, where you will find the Dry Forest Coast. Here, destinations like Pedasi have become very popular…but there is a whole string of beaches around Pedasi where an adventurous expat could find her own little slice of paradise amongst friendly locals.
I'd suggest rounding out your criteria with a few more items…making a checklist of sorts, so you can rate the destinations you read about. You may want to take into account the type of climate you're looking for, in addition to any other criteria that's important to you…like cost of living, proximity to the U.S., ease of travel, healthcare, language, etc.
Having a checklist…even if it changes over time…will really help you focus and narrow things down.
Tuula Rampont, IL France Correspondent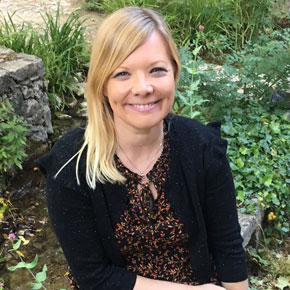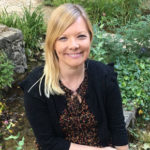 France has a coastline of approximately 2,130 miles, bordering the North Sea along the Brittany coast, the Atlantic Ocean next to the beaches of fabled Biarritz, and the Mediterranean Sea in the southeastern part of the country. Each region has its own special brand of natural beauty—stunning chalk cliffs give way to incredible vistas along the Normandy coast, while the white sandy beaches of Basque country (near the Spanish border) continue on as far as the eye can see.
As the French would say, sans argument (without a doubt) the best beach communities in France combine a mix of beautiful surrounding with a favorable climate which sees sunny skies for most of the year. Biarritz, in southwestern France, has a laidback, "surfer" vibe combined with an understated elegance that has made it a favorite resort destination since the turn of the century. Known alternatively as a "surfer's paradise" and "Paris by the sea", residents of Biarritz have access to a host of outdoor activities while enjoying a high standard of living centered around historical traditions and Spanish-inspired cuisine.
The numerous beach towns of the Mediterranean, in the celebrated region of the South of France, are havens of peace and tranquility. Outside of coastal hot spots like Nice, Cannes, and St. Tropez, it's still possible to find small communities quite untouched by the markers of modern life. Between Toulon and Marseille, the towns of Sanary-sur-Mer, Cassis, and Bandol are charming hamlets that feel more like French villages with seaside access. Town life centers around the daily outdoor market, local festivals and fishing traditions, and the classic French concept of "far niente"—doing nothing at all but watching the world go by (with a chilled glass of rosé wine in hand of course).
Further north up the coast, you'll find the beach communities of Le Lavandou, Antibes, and Villefranche-sur-Mer which offer easy, Mediterranean living with French Riviera flare.
Kathleen Evans – IL Costa Rica Correspondent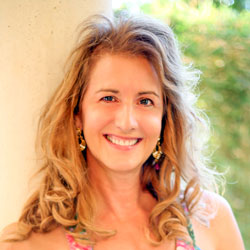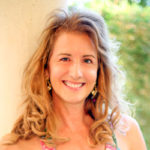 That really is the ultimate question, isn't it?  Simple in nature, but so difficult to answer—as every person has different expectations for the new life they want to create here.
Costa Rica has a multitude of beach communities on both the Pacific and Caribbean coasts. The popular ones I mention here are typically lively in nature and are also popular with not only expats, but tourists too. At these you will find numerous choices of restaurants and entertainment, as well as easily accessible amenities you will need, such as grocery stores, nearby gas stations, clinics, gym, etc. But bear in mind that the most popular tend to generally be more expensive and have more late-night activity.
If that is not your thing, you might want to consider some of the off-the-beaten-path beach areas which have a smaller population, less amenities, but offer a quiet oneness with nature. I will give examples of both.
The most popular expat beaches on the Northern Pacific "Gold Coast" are Playas del Coco, Potrero, Flamingo, and Tamarindo. This region has gained popularity for the developing shopping and commerce options in Liberia, the drier weather, and the ever-increasing airline choices from Daniel Oduber Airport near Liberia.  Each of these beaches have different personalities accented by nearby developments, condos, beach activities, and restaurants. But you don't have to go far to find quieter surfing and fishing communities like Nosara, Sámara, and Montezuma.
On the Central Coast the most popular beaches are Jacó and Quepos/Manuel Antonio. These beaches are closer to the capital, San José. That means a higher percentage of local tourism primarily for enjoying the "Vegas" vibe of Jacó and the breathtakingly beautiful national park in Manuel Antonio. There is also a large expat golf-course development in Playa Herradura with all of the North American style services and a large marina.  If you are looking for a similar location on the coast, but a slower pace, you might want to check out the surfer communities of Playa Hermosa or Esterillos.
In the Southern Zone expats tend to gravitate to Dominical, Uvita, and Ojochal, known as the Costa Ballena. The population is smaller in the south, but it is becoming popular as more developments and stores are popping up. Expats love this coastal region for its lush nearby jungles, rugged landscape, and abundance of nature.  If you want to get away from it all, go to the "end of the road" (as the locals call it) to Pavones. Near the Panama border, this eclectic group of expats hope to keep this slice of paradise secret.
The expats on the Caribbean side live in the south (Tortuguero National Park occupies the north coast and is protected land). The most popular town is Puerto Viejo, where you will find most of the day-to-day things for the region. The entire area is laidback with a unique Afro-Caribbean vide. It is difficult there to find a place even more "chill", but if that is high on your list, check out the tiny communities in Punta Uva or Manzanillo.
You can find information on the beach communities I have mentioned here, as well as others. Once you narrow down your criteria, the best thing to do is to come explore. Because what sounds "best" on paper, might not be so, in person.
David Hammond – IL Uruguay Correspondent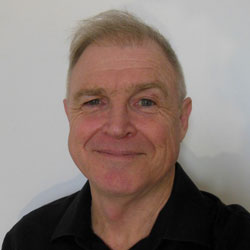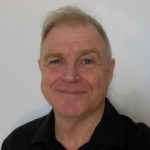 You might add South America to your list of places to consider. Namely, Uruguay, the small country between Brazil and Argentina is known for its great beach communities. Because Uruguay is in the Southern Hemisphere, the seasons are opposite of North America. Summer is in January and February and winter is in July and August.
On Uruguay's southern coast, you find long sand beaches and ideal summer weather.  It's dotted with beach towns, which include Piriápolis, Uruguay's first beach resort launched in 1905. Like most beach towns in Uruguay, it lively in the summer and quiet in the winter. Piriápolis is known for its large hills, waterfront centro, and picturesque beachfront promenade.
Twenty eight miles east of Piriápolis is Punta del Este. In addition to beautiful beaches, Punta del Este is where you find the highest level of amenities and services (as well as the highest cost of living) in Uruguay. In the summer, 100s of thousands of vacationers arrive. In the peak of high season, the town bustles with fashion shows, boat races, and celebrity parties.
Ninety-eight miles east of Punta del Este, is the beach town of La Paloma. It's set in a mostly rural coastal region known as the Department of Rocha. While you don't find as many English speakers in La Paloma as you do in Piriápolis or Punta del Este, it's a nice town with some of the most scenic beaches on the Uruguayan coast. It's got everything you need, but costs a lot less than Punta del Este.
Laura Diffendal – IL Belize Correspondent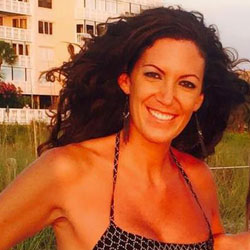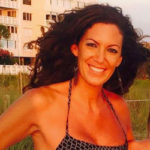 Belize is set on the Caribbean Coast and has 300 miles of coastline. It also has the second biggest barrier reef in the world, just east of the coast, and has hundreds of cayes (islands) dotting the Caribbean waters. There are some of the most spectacular beaches in the world in Belize—if you know where to look.
You'll see the most calendar-worthy, private, picture-perfect beaches on the cayes. The mainland beaches are a bit different—and for visitors who do not venture out to the spectacular cayes, they may find that their expectations are bit let down.
The very best new beach on the island of Ambergris Caye is called "Secret Beach"—this used to be a secret until the last couple years, when the Sargassum seaweed started to clog up beaches all over the Caribbean—only on the Eastern-facing sides. The "leeward" sides of most islands are still perfect and Secret Beach has exploded into an amazing stretch of bohemian, artsy clubs, restaurants, in water tables, and swimming in perfect shallow water as far as your eye can see.
Southern Placencia is known to have the best beaches for the mainland. The 16-mile peninsula has a gorgeous, wide stretch of beach that is uncluttered, never busy, and almost always a remarkable experience. When the Sargassum shows itself, you can head to Placencia Point which is the gorgeous tip of the peninsula where you can watch the sunsets.
Marsha Scarbrough – IL Spain Correspondent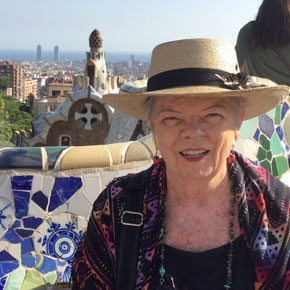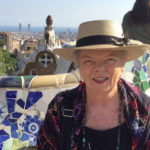 With over 3,000 miles of coastline, Spain has an embarrassment of riches when it comes to surf and sea breezes. Beach lovers have many options for seaside places to settle down. Everyone is sure to find their ultimate coastal fantasy along the Mediterranean, Atlantic, or wild Cantabrian shores.
On the Costa del Sol, Malaga is a popular choice with expats because of its affordability, abundance of beaches, pedestrian-only city center, and access to the region's biggest international airport and high-speed trains. Nearby Marbella attracts the international jet set at prices that reflect its glamorous reputation. Spaniards prefer the Atlantic waters of the historic city of Cadiz, known for pristine beaches and charming old town that dates back to the Phoenicians. Surfers head for Tarifa, situated behind Gibraltar, which offers the best kite and wind-surfing in all of Europe.
Dramatic desert meets the sea at Almeria, home to the protected Cabo de Gata-Níjar Natural Park, a wild, desolate landscape known for transparent waters and sheltered beaches. On the Costa Blanca, the friendly seaside city of Alicante hosts a thriving expat community. Besides beaches, a marina and an inviting esplanade, Alicante offers an international airport and convenient train connections. Further north, the castle-crowned town of Denia boasts 12 miles of sandy beaches and rocky coves, a marina, golf courses, and an average of 325 sunny days a year. If a sophisticated mid-size city on the sea sounds appealing, head to Valencia. From the enchanting historic center, the beach is easily accessed by tram.
For a bustling big city sitting on the edge of the Mediterranean, the thriving design center and architectural wonderland that is Barcelona fits the bill. Barceloneta and Icaria beaches are easily accessible from downtown by metro or public bus. Mar Bella is an unofficial nude beach, but bathing suits are always welcome. About half an hour south of Barcelona by train sits Sitges, also known as "the Saint-Tropez of Spain." Its stunning location between the azure sea and the parc natural del Garraf, as well as its artistic, gay-friendly culture and renowned film festival, contribute to its sky-high property prices. North of Barcelona on the rugged Costa Brava, the sparkling white fishing village of Cadaques beckons to serenity-seeking expats as well as French tourists. This gay-friendly enclave was home to Spain's surrealist genius Salvador Dali.
For island life in the middle of the Mediterranean, sail to Spain's Balearic isles. Choose Mallorca for yacht culture and a vibrant German expat community, or Ibiza for its jet-set summer party scene. Menorca, which has been a protected UNESCO biosphere reserve since 1993, has the most beaches of all the Balearic Islands. Its hidden coves with crystal-clear turquoise waters make it a mini-paradise.
Spain's northern Cantabria coast offers cooler temperatures. San Sebastian attracts beach lovers with the alluring curve of La Concha Bay as well as its world-famous gastronomy. Santander charms with the grand strand of El Sardinero beach, clear ocean waters, and belle époque architecture.
Off the Atlantic coast of Africa, explore the Canary Islands, Spain's far-flung sub-tropical archipelago.
Wendy Justice, IL Southeast Asia Correspondent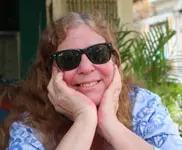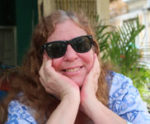 With 2,000 miles of coastline, Vietnam has no shortage of beach communities. You'll find several expat-friendly communities along the central and southern coastal areas: Phu Quoc, Vung Tau, Mui Ne, Nha Trang, Hoi An, and Da Nang each have their own unique personality. Here are three of my favorites:
Da Nang is often called the most livable city in Vietnam. It's a city divided into two halves by the Han River. To the west, you'll enjoy all the benefits of city life: good shopping, entertainment, great restaurants, and a high quality of life. To the east, you'll find long, clean, sandy beaches, and a strong expat influence.
Nha Trang, which also has a sizable expat community, sits along a postcard-perfect bay. The wide, palm-lined beach and miles-long promenade overlook several shimmering islands. Some of Vietnam's best snorkeling and diving is a short trip from the coast. Nha Trang is famous for its many seafood restaurants and thriving nightlife.
The windsurfing capital of Vietnam is in Mui Ne, which also has one of the best climates in the country. Mui Ne is a small suburb of the city of Phan Thiet. It has a decidedly laidback atmosphere, all the amenities that you might want, a delightfully low cost of living, and welcomes expats from all corners of the globe.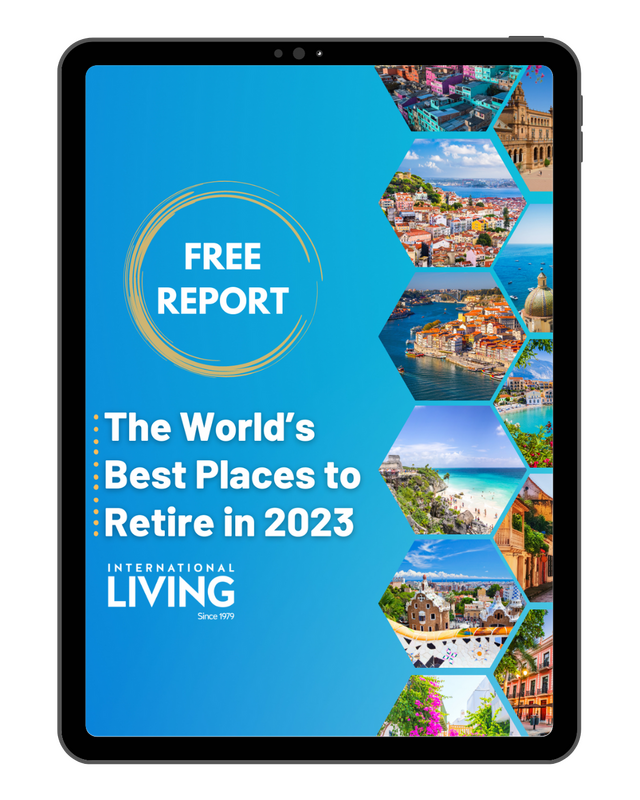 Get Your Free Report on the World's Best Places to Retire:
Learn more about the best places in the world to retire in our daily postcard e-letter.
Simply enter your email address below to sign up for our free daily postcards and we'll also send you a FREE report on The World's Top 10 Retirement Havens, plus access to over 10 more free reports. Our gift to you, on our favorite destinations.
Related Articles
5 of Europe's Best Hidden Beaches
Where to Find the 5 Best Beaches in Portugal
Upcoming Conferences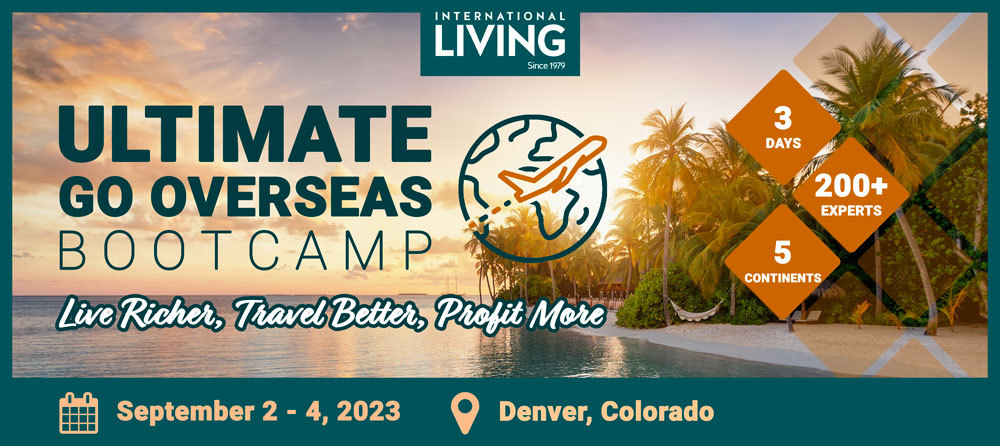 Most Popular Products