Jason Holland – IL Roving Latin America Editor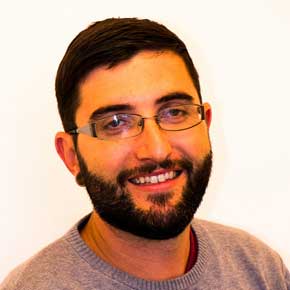 Hi Christopher,
Costa Rica has a wide variety of beach communities on both the Pacific and Caribbean coasts.
"Best" really depends on what you are looking for.
For example, Pacific coast towns like Tamarindo and Playas del Coco on the northern Pacific coast and Jaco and Manuel Antonio on the Central Pacific are popular with tourists as well as expats. So there are plenty of restaurants, beach bars, nightlife and entertainment. These are fun towns with lots of events and cool things going on all the time.
But go to a town like Esterillos on the Central Pacific and Playa Grande on the northern Pacific and it's a different story. It's a working fishing village with a small group of expats. It's a rural area, quiet, with not much more than houses and the beach. If you're looking for peace and quiet, it's your place.
Then you have the Southern Zone, with communities like Dominical, Uvita, and Ojochal. Popular with expats but in small numbers. The natural world of jungle and wild beach is the deal here, though there are still plenty of modern comforts.
Over on the southern Caribbean coast there is a distinct lack of large-scale development. Again, a very natural area with beautiful beaches. It's the most bohemian and laid-back spot in
Costa Rica.
I would urge you to go to https://internationalliving.com/countries/costa-rica/ and search the archives for more information on all these beach communities I've mentioned, as well as others. Think about what you're looking for in a beach destination and see if any you read about match that.
Wendy Dechambeau – IL Ecuador Highlands Correspondent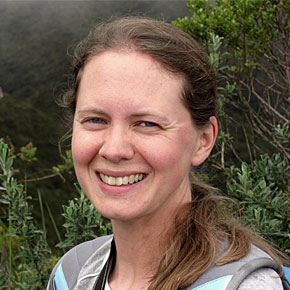 Hi Christopher,
Ecuador also has some stunning coastline and some nice option to choose from. Manta, Bahia de Caraquez, and Salinas are all small to medium-sized cities with most necessities available right in town.
If you're looking for something more along the lines of a fishing village with friendly locals and fresh seafood available daily you might look at Crucita (which has the most gorgeous blue ocean-views I've ever seen), Canoa which is a tourist draw for backpackers and city-dwellers, or Montanita which is a very popular surfing destination.
You should know that the infrastructure along Ecuador's coast is getting better all the time, but still lacking in some areas. You may not find super-fast internet or free wi-fi in every restaurant/public setting. And the smaller towns will be limited as to stores, restaurants, and night life.
As Jason mentioned above, there is a wealth of information on these areas at the International Living website. Good luck with your search!
Glynna Prentice – IL Mexico Editor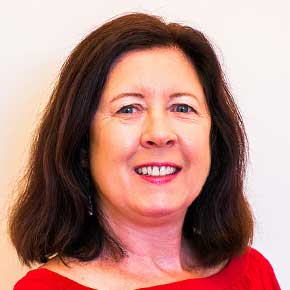 Hi Christopher,
As Jason has noted, "best" really depends on what you're looking for. In Mexico, you can choose from very First-World, sophisticated destinations like Puerto Vallarta and parts of the
Riviera Maya, where you have all amenities and lots of expats. Or you can go to less-known places where there are smaller towns and villages, fewer expats, and less busy beach areas.
Huatulco, on Oaxaca's southern coast, has a small expat community and stunning beaches. Manzanillo is a port city with TWO five-mile-long bays with beaches; this city is very popular with Canadians. Or you have someplace like the Costa Maya, on Mexico's Caribbean coast just north of Belize. This area is still mostly off the grid, with beautiful untouched beach areas. And there are small beach towns along the Yucatan Coast, which is on the tranquil Gulf of Mexico. These are small, local beach communities but not terribly far from Merida, with its international airport and other amenities.
So really, it depends what you're looking for…there are beaches in Mexico to fit every taste.
Ann Kuffner – IL Belize Correspondent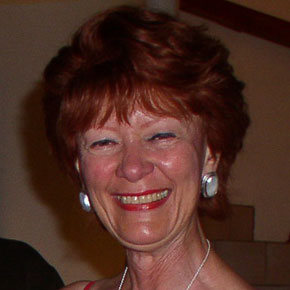 Christopher,
There are two countries I am familiar with that have nice beaches and an active expat community. As the Belize Correspondent, I can tell you that Placencia, Belize, is well known for their 17 mile coastline, with gorgeous, walkable beaches. There is a nice community of expats living on the Placencia Peninsula.
Ambergris Caye is another popular expat community. You can also find some nice beaches there, but we don't have as many as Placencia. The Caribbean Sea view is spectacular from the island, since the waves crash on the offshore barrier reef. In contrast, Placencia is on the mainland, very far from the reef.) But there aren't as many pristine beaches on Ambergris Aye. But you will find some. The prettiest beaches are on north Ambergris Caye.
Roatan, and English-speaking island off the coast of Honduras, has many gorgeous beaches. I recently visited, on an International Living exploration assignment. The beaches there really impressed me, and some of them are really close to the barrier reef, so you can kick out a ways and snorkel at the reef directly from shore. To me, that is a major plus. The island has 80,000 people and several towns. One of the prettiest beaches in an expat neighborhood known as the West Bay. But there are more gorgeous beaches at private developments, off the beaten track.
Have fun searching for a favorite beach spot. I've written a series of articles about Belize's beaches. You can find them on the Belize Page on the IL website. And the article I wrote about Roatan should be published within the next few months in the hardcopy IL magazine.
Steven Lepoidevin – IL Thailand Correspondent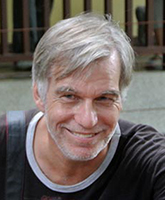 Hi Christopher,
Thailand certainly has a lot to offer when it comes to beautiful beachside communities that range from larger cities with significant expat populations to smaller fishing villages where you would be hard-pressed to find any foreigners.
On the Andaman Sea, Phuket is still a big draw for those seeking spectacular beaches and stunning sunsets. However, this area is becoming quite crowded and generally comes with a hefty price tag. However, with a little research, it is still possible to find affordable places to live on the island.
For a more laid back lifestyle that is a little less expensive, Krabi is becoming popular as well, particularly the Ao Nang area. There are over one hundred islands nearby and you will never be far from the beach. Nearby Koh Lanta has some nice beach areas but it is fairly isolated and has very little infrastructure or amenities that most expats would be seeking.
On the Gulf of Thailand, the city of Hua Hin offers some great beach areas and some of the best golf courses in the country. You will find several smaller residential areas scattered up and down the coast as you leave the town center in either direction. Another beautiful island is Koh Samui, which offers a seaside lifestyle that appeals to many.
Because all these areas are popular with both expats and tourists, you will never be lacking for restaurants and bars. How much nightlife is nearby will vary from place to place, depending on how far you are from the center of the action.
Choosing the "best" place to live totally depends on your tastes. Research a lot and visit as many places as you can. Once you think you have it narrowed down, take a trial run by living in a spot for a month or so to check it out. Staying somewhere long-term is always different than just visiting as a tourist.
Good luck in your search!
David Hammond – IL Uruguay Correspondent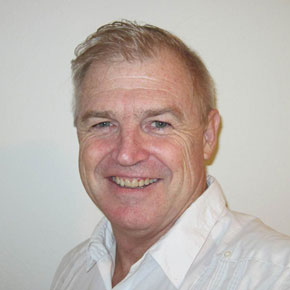 Hi Christopher,
You might add South America to your list of places to consider. Namely, Uruguay, the small country between Brazil and Argentina is known for its great beach communities. Because Uruguay is in the Southern Hemisphere, the seasons are opposite of North America. Summer is in January and February and Winter is in July and August.
There are a variety here. The most well known is Punta del Este, which is the most fashionable beach resort in South America. In January, there are fashion shows, polo tournaments, yacht races, and celebrity parties.
However, there are a lot of very low-key and affordable beach communities in Uruguay, as well. One is La Paloma. It has less of an expat community than some places, but it's a nice town in an area with some of the nicest beaches on the Uruguayan coast. It's got everything you need, but costs a lot less than Punta del Este.
Best regards,
David
Jessica Ramesch – IL Panama Editor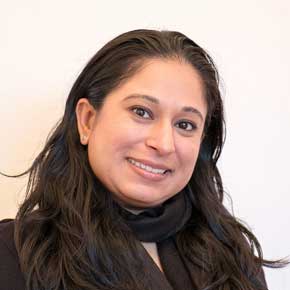 Hola from Panama, Christopher.
Most of the beaches in Panama (and other countries covered in International Living publications) meet your criteria, with nice communities (differing in size) and beautiful beaches…although beauty is subjective. For example, a beach doesn't have to have white sand for me to find it beautiful…but that's just me. Panama has light and dark sand beaches and they all have their appeal.
The most popular beach community for expats in Panama is Coronado. It's appealing for many reasons…the relatively dry micro-climate, the growing expat community, and the infrastructure.
If you're interested in lesser-known beaches that have fewer expats and a lower cost of living, then you may be interested in the beaches in and around Los Santos, Panama, where you will find the Dry Forest Coast. Here, destinations like Pedasi have become very popular…but there is a whole string of beaches around Pedasi where an adventurous expat could find her own little slice of paradise amongst friendly locals.
I'd suggest rounding out your criteria with a few more items…making a checklist of sorts, so you can rate the destinations you read about (visit https://internationalliving.com/countries/panama/ for a host of free articles about Panama's different regions). You may want to take into account the type of climate you're looking for, in addition to any other criteria that's important to you…like cost of living, proximity to the U.S., ease of travel, healthcare, language, etc.
Having a checklist…even if it changes over time…will really help you focus and narrow things down.
Hope that helps.
Happy reading!
Jessica
IL Panama Editor Jessica Ramesch
John Clites – IL Brazil Correspondent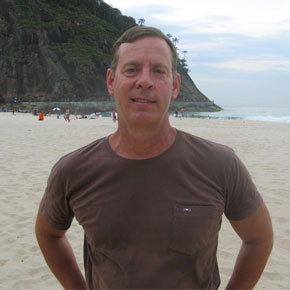 Hi Christopher,
As Brazil has more than 4,000 miles of coastline, there is no shortage of beach communities here. So consider other factors.
If you really want warm weather year-round, look to the northeast. I like the small city of Joao Pessoa. It's gotten a bit of bad press recently for an increase in crime, but the crime is largely confined to only a few areas. I like the Cabo Branco area. It's right along the beach, it's peaceful, closed morning and evening to traffic so people can exercise, has pretty much everything you need within walking distance, and isn't expensive. While JP is popular with Brazilians, there aren't many foreigners there yet.
I also like Cabo Frio, a city of 200,000 2 hours north of Rio. In fact, Cabo Frio is a favorite spot for Rio residents to vacation. The main beach, Praia do Forte, is amazing, long and very clean. The city offers most services you might need, and is close to Rio. It does get flooded with tourists from Dec-Feb though.
If a chilly winter (which here comes in June-August) doesn't deter you, check out Florianopolis, one of Brazil's most beautiful cities. It's located in the southern state of Santa Catarina. It's very European feeling, with a lovely open plaza downtown where people meet for beers in the afternoons. Praia Mole (literally, "soft beach") is exquisite.
These are just 3 of my favorite beach towns in Brazil. You can read about each in past issues of IL, so just search the site.
Best of luck!
Bonnie Hayman – IL Nicaragua Correspondent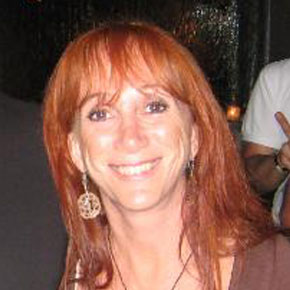 Hi Christopher.
Let me throw Nicaragua into the ring. Not only does the country have gorgeous beaches, but many of them are virgin beaches – shorelines where you can spend the day without seeing a single person. San Juan del Sur, a popular tourist destination, is surrounded on both sides by 22 other beaches! Further up the coast to the north, Tola, Popoyo and the rest of the Emerald coast await you. A new airport is going up in this area as we speak. La Boquita, Peneloya and other beaches even farther north are just as beautiful.
Add to that that: Nicaragua tied for first place with Vietnam for cheapest place to live in International Living's 2015 Cost of Living index, and you might have a winner here. Happy exploring!
Get Your Free Report on the World's Best Places to Retire
Learn more about the best places in the world to retire in our daily postcard e-letter.
Simply enter your email address below to sign up for our free daily postcards and we'll also send you a Free Report on The World's Top 10 Retirement Havens.
Get Your Free Report Here