I'm in San Pancho.
It's a quiet late morning in this little seaside community on Mexico's central Pacific coast, about an hour's drive north of the tourist hub of Puerto Vallarta. Shops are just opening up. Most restaurants are still closed. And as I walk the beach, all the chairs are empty.
But the backpackers who had camped overnight on the sand are gingerly emerging from their tents to take in the day. And a group of five or so surfers have already been in the water for hours, taking advantage of the consistent waves.
On a side street in the village center, an array of colorful tables and chairs catches my eye. It's Cilantro, a little vegan juice bar with a tiny kitchen and a counter where you order. I get a carrot-orange-ginger-pineapple juice—it's supposed to have a revitalizing effect—and a sandwich with greens and hummus: $6.
As I enjoy the peaceful vibe and the clear blue skies, a black and white dog saunters over and starts nuzzling my leg with his nose. Travis and Margo, his owners, are at the counter, ordering their fresh juice. And from the way they greet the proprietor, they're regulars.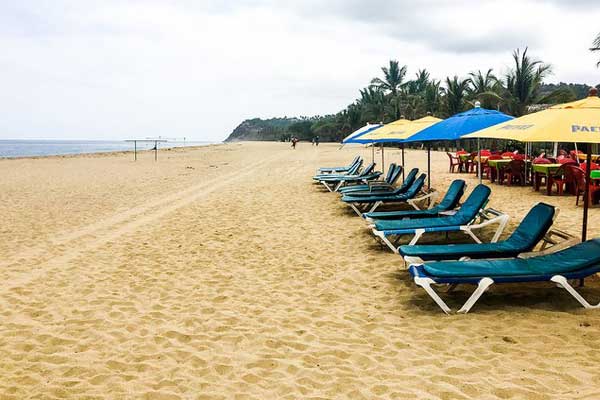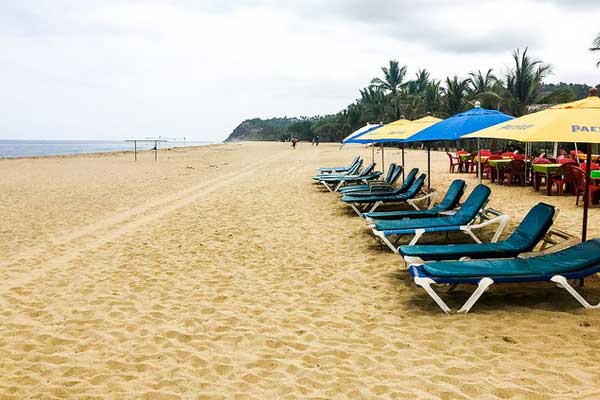 "This is definitely one of our favorite spots," says Margo.
The couple, from Salt Lake City, have been living in San Pancho for nine months, taking a sabbatical from their busy lives in the U.S.
They rent a three-bedroom home with a yard, for $500 per month. They can walk to the beach, the market, and a variety of restaurants. They don't have air conditioning, and they say they are okay in the warm weather because of the breeze.
To be sure, they got a deal thanks to smart networking—their landlord is local. But there are still affordable rentals around town. With limited online listings, it's all about getting on the ground and asking around.
"We're surfers—that's why we came here. And Sayulita is too crowded for us," explains Travis, referring to the larger, more-touristy town just to the south.
"It's quieter here, less people and traffic. Plus, we can get plenty of good organic food at the markets in town," adds Margo.
San Pancho hosts plenty of part-time and full-time expats, including a big population of Canadians who flee cold winter weather for warmer climes south of the border. Temperatures from December to April peak at daytime highs in the high 70s F to low 80s F. Summer does feature languid heat and humidity tempered by sea breezes.
Most of the time it's calm in town. Although weekends can be busy, and holidays like the week between Christmas and New Year's, and Semana Santa (Holy Week), draw big crowds of Mexican tourists, who traditionally hit the coasts at those times of year.
San Pancho is small and quiet. If you want a night out on the town, you'd head to Sayulita, with its expanded offerings. And local expats often drive down to Puerto Vallarta, an hour to the south, for big shopping trips. This is also where you'll find a major international airport, shopping malls, and major medical care.
One of the biggest benefits of San Pancho, says Margo, is a sense of community.
"There's an openness here. No segregation between expats and locals. And it's very safe. The community center is the lifeblood of this town," says Margo, referring to EntreAmigos, which is one of the ways expats here get involved in their new home.
Related Articles
Maps of Mexico: Best Beachside and Mountain Towns
There are Many Reasons for Moving to Mexico
Fun and Interesting Facts About Mexico