When I first moved to Costa Rica six years ago, my real estate broker helped me find a cute, new-build, two-bedroom condo in Hermosa Beach for under $100,000. I loved it and lived there for two-and-a-half years but during that time I realized that there were a couple of things that needed to change…
First and foremost was the location. It was gorgeous and peaceful and down the street from the Pacific but my problem was transportation into Jacó for shopping and dinner and social activities. I did not drive and relied on bus transportation. The bus was cheap and comfortable but only ran once an hour, and in the middle of the day there was a two-hour span where it didn't run at all. The other problem was that I had come to realize that condo living in general was not for me. I missed having a garden and greater privacy.
I decided to sell the condo and buy a piece of property in nearby Herradura.
I bought the property for $35,000 with the help of some Costa Rican friends who did some great negotiating for me. I also had my attorney present for the sale of the property to make sure all Costa Rican laws were being followed to the letter and that there were no liens on the property.
Then it was time to call in an architect. An architect does many jobs in Costa Rica. He takes the survey on the property and draws a blueprint (called a plano in Spanish). Once the plano is registered with the municipality we were free to go see another architect who would design my home.
We viewed many designs on the computer with the architect giving us dimensions and prices. I decided on a three-bedroom, two-bathroom home made of prefab stone with steel rebar inserted and built in the Japanese-style so that any earthquakes would not put cracks in the walls. I have only experienced one large earthquake in the six years I have been in Costa Rica and that did not do any major damage to people or buildings. In fact, I experienced a lot more damage from hurricanes in Florida when I had my home there—but it's nice to know the structure is solid.
The next step was to hire a building crew. My Costa Rican friends helped me find the right workers and they came and started to put the cement slab in place. I was certainly surprised when, the next thing I knew, the builders put up tents and a portable toilet on my property so that they could live on-site for the duration of the build. It was quite an experience but turned out to be a really good idea. It meant that building supplies could be dropped off and any time and there would be someone there to receive them. It also meant that someone was always there to watch over everything to prevent theft of building materials.
Soon we had septic systems, electrical power, cable lines, and everything else installed and up-and-running. I was stressed when some of the material costs went a little higher than expected and of course the language barrier made things hard sometimes but all-in-all it was one of the most gratifying experiences of my life and, despite some overruns, the total cost still came in at under $100,000.
I hosted my first barbecue before the windows were even put into the walls. Friends, neighbors and, of course, the building crew, all gathered to enjoy good music and food and celebrate my new home. Just a couple of months on from the start of the build, my home was finished.
My Costa Rican friends who helped me throughout the build now live next-door and take care of the property when I am away. When I'm back in the U.S I rent out my home—which I have christened the Pineapple House—which provides additional income.
Anyone can do what I have done with just a little help along the way. A new, beautiful life in Costa Rica for under $100,000. What could be wrong with that?
Get Your Free Real Estate Report Now
Sign up for our free daily Postcard e-letter and get a valuable free report on the The 5 Best Places to Buy Real Estate In 2023.
Related Articles
Find Your Dream Beachfront Property in Costa Rica
Maps of Costa Rica: Best Beachside and Mountain Towns
Retire in Guanacaste, Costa Rica
Upcoming Conferences

Maximize what you receive in retirement benefits, pay less tax, and position yourself to retire earlier.
REGISTER NOW. DISCOUNT ENDS SOON
---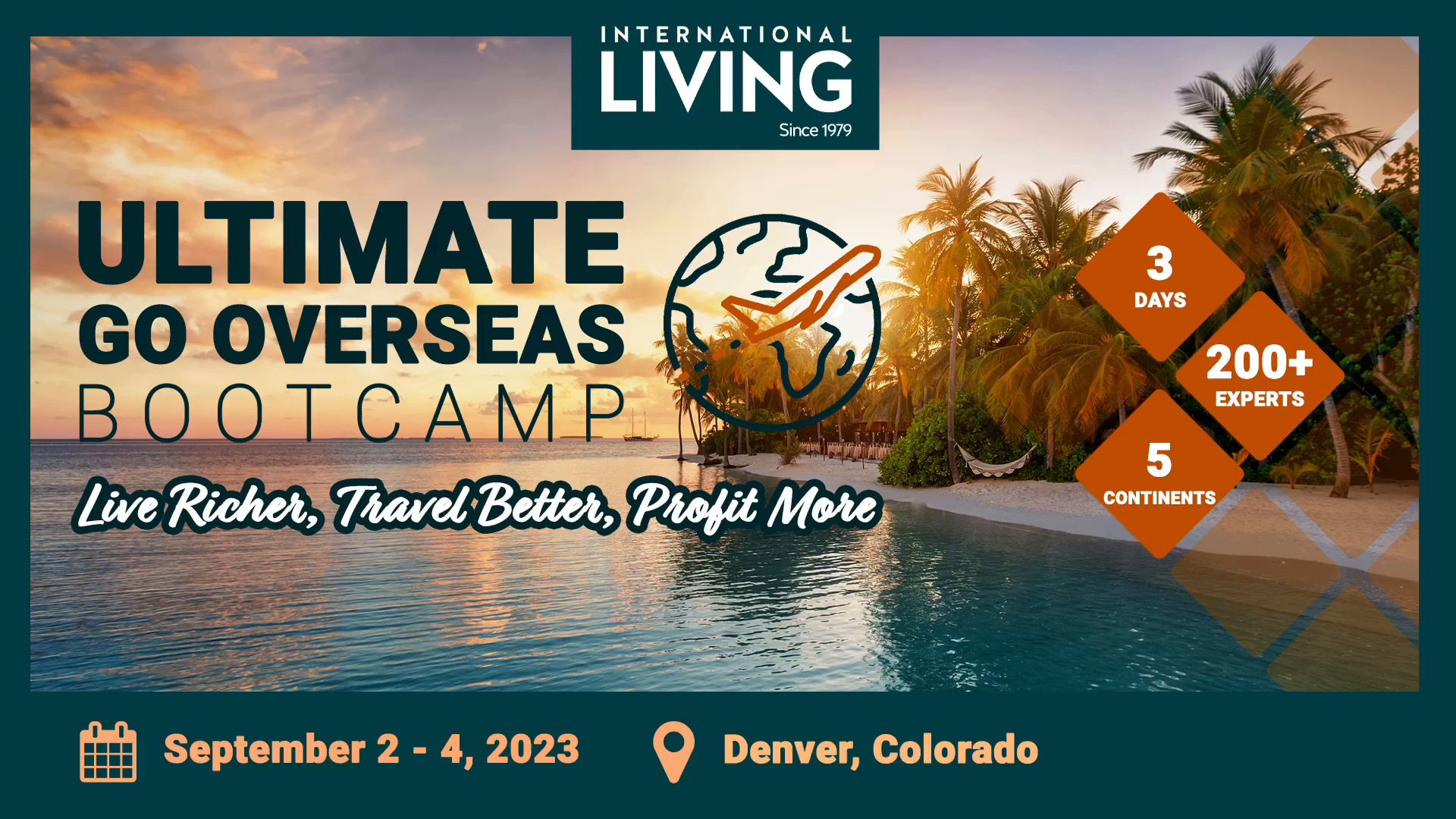 Most Popular Products