I start each day with a freshly brewed cup of local coffee…and think about how lucky I am to live where I do, the beautiful city of Alajuela, in Costa Rica's expat favorite of the Central Valley. It's always been a dream of mine to live abroad and now I can say that it's a dream come true.
Back in Seattle I worked in nursing, specifically Alzheimer's care, a career I'd had since graduating high school. Five months ago, deciding I needed a change, I came to Costa Rica to try my hand at teaching English. Initially, I picked Alajuela due to its proximity to the international airport, which is just 10 minutes away.
Alajuela is a bustling little city. The city's two central parks are perfect for relaxing, people watching while enjoying your lunch, or strolling on a sunny day.
My cost of living in the Central Valley is cheap. My home is modest with one bedroom, one bathroom, and a small kitchen that suits me perfectly, for which I pay just $225 a month (that includes my garbage). My electric bills run to about $30 a month, and I have no water bills.
My monthly food bill comes to $100 and I buy from both the local market and the farmers market. I get my fresh fruits and vegetables from the farmers market where I can get my favorite pineapples and coconuts. Everything is locally grown so I know its fresh, and it's a fraction of the cost of what I'd pay for the same quality produce in the States. I've also discovered new foods by shopping at the farmer's market…like chayote, a light-green skinned vegetable that is very similar to a potato but grows on vines with a texture similar to an apple but without the sweetness.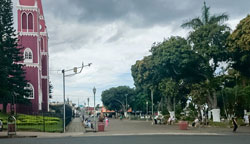 Although I haven't had to use it yet, friends tell me the healthcare system is good. The ones who have had medical care here have all been happy with the treatment they've received. Paying out of pocket for healthcare services is inexpensive and quicker than using the public system…a doctor's visit costs just $20 and dental care is equally inexpensive.
Since moving to Costa Rica I've been taking the opportunity to explore the country. Just an hour away from Alajuela is Jaco beach with its warm ocean surf and inviting atmosphere. I've also visited the Poas volcano…a 30-minute walk up the side of this active volcano takes you to the crater from which there are magnificent views.
Costa Rica is known for its friendly people and it's something I've found to be true. I've made lots of friends and we've been helping one another learn our respective languages. My Spanish is improving from talking with my new friends and I've been teaching them English.
My hobbies have included getting out and taking more walks which allows me to surround myself with the culture and language.
I made an excellent choice in moving to Costa Rica. The country is welcoming, the people are warm and friendly, the cost of living is affordable, and it's a beautiful place to be…there's still so much for me to explore.

Get Your Free Costa Rica Report Here:
Learn more about Costa Rica and other countries in our daily postcard e-letter. Simply enter your email address below and we'll send you a FREE REPORT – Costa Rica: The Land of Pura Vida
This special guide covers real estate, retirement and more in Costa Rica and is yours free when you sign up for our IL postcards below.
Related Articles
The Truth About the Cost of Living in the Orosi Valley, Costa Rica
3 Unique Towns for Beachside Living on Costa Rica's Pacific Coast
Keeping Fit and Making Friends in Costa Rica's Southern Zone
Upcoming Conferences
The Only 2023 Fast Track Costa Rica Conference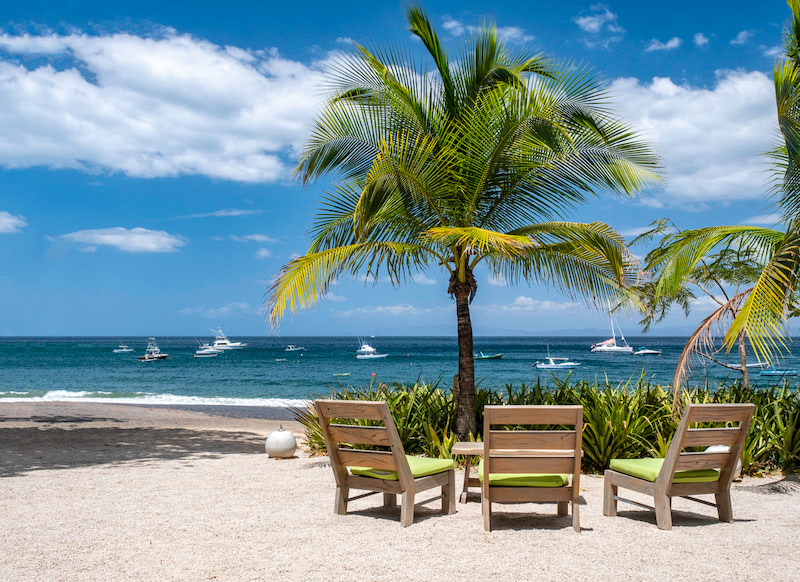 If your dream retirement involves stunning beaches… lush green mountains… a perfect year-round climate… first-rate healthcare… incredible value for money (a couple can live well on $2,109 a month—including rent!)...
Join our Costa Rica experts and expats in June and discover true Pura Vida.
REGISTER NOW, SEATS LIMITED: EARLY BIRD DISCOUNT HERE
---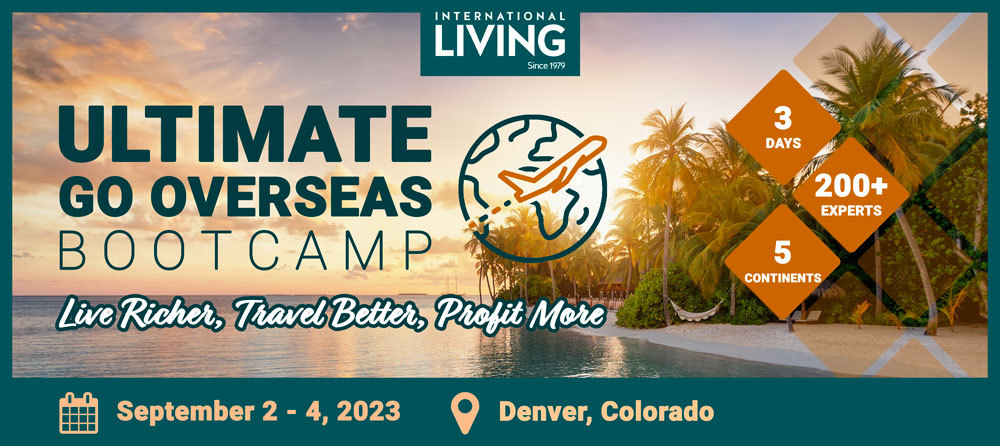 Most Popular Products