"In the U.S., you're always going, going, going…it's so easy to lose sight of where you're headed. Life got too fast-moving for us", explains Ray Granade.
"We always needed to be somewhere, quickly, then somewhere else. It seemed like we were spending an extraordinary amount of time sitting in traffic. Now the longest we wait in the car is usually for a herd of cattle to cross the road," he adds, saying he and his wife Kim, both 63, also wanted to escape the consumerism in the U.S.
Their journey started with a vacation to Costa Rica in 2006, when they toured much of the country. The Lake Arenal region in particular struck their fancy thanks to the rural feel, the close-knit expat community, the great climate, and, of course, the quiet beauty of the 33-square-mile lake.
By January 2007, they had bought some land near the village of Nuevo Arenal on the northern shore of the lake and were visiting up to three times a year.
"We had a good feeling about the place and wanted to see what it was like," says Ray.
"We used to live in the fast lane but the small-town atmosphere here is good for us. I can confidently say that, overall, we are comfortable and happy for less money than we would be spending in the States."
Good healthcare was also a big factor for the couple in choosing where to live and they've found good care in Arenal and the rest of Costa Rica. Nuevo Arenal has a clinic for the government-run medical system, known as Caja, which is available for basic care.
There is a larger clinic in the town of Tilaran about a 45-minute drive away and a hospital in Canas, another 20 minutes beyond that. Ray has had surgery at CIMA, which is a well-known private hospital three hours away in the capital, San Jose.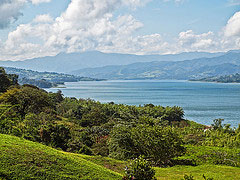 "Some of the nurses didn't speak English. But other than that I didn't see any difference with care in the U.S.," says Ray.
"Healthcare professionals here have a different attitude. They help you and are willing to share information," says Kim.
The couple moved down to Arenal permanently in January 2013. "We went from thinking we were buying a property as an investment to living here full time," explains Kim.
From their home, high in the greens hills, they have a panoramic view of the lake as well as sunsets and sunrises. And on clear days, they can see all the way to Lake Nicaragua far to the north. The weather is pleasantly cool year-round—Kim says they usually have all the doors and windows open.
Their home is surrounded by pasture with areas of jungle full of wildlife like howler monkeys, a couple of species of toucan, and other exotic birds.
"It's amazing to look out of your back patio and see an ant-eater walk across your lawn," says Kim. "The birds are singing and calling every morning."
Despite being surrounded by nature, they couple are within a quick drive of town, which has everything they need: three small grocery stores, a gas station, two banks, two hardware stores, a post office, and…some great restaurants. Their favorites include the traditional Costa Rican restaurant Las Delicias and the Italian Los Platillos Voladores in downtown Nuevo Arenal, Caballo Negro just west of town (which offers German favorites and vegetarian options), as well as Tinajas, a lakeside open-air eatery that has become an expat favorite.
The people they met in Arenal also convinced them to make this their new home.
"Expats in Arenal are very laidback," notes Kim. "Everybody in this town is unbelievably warm. And they're very involved. We have a Sunday fair, people play softball, you can volunteer with an animal rescue. It's a cool community."

Get Your Free Costa Rica Report Here:
Learn more about Costa Rica and other countries in our daily postcard e-letter. Simply enter your email address below and we'll send you a FREE REPORT – Costa Rica: The Land of Pura Vida
This special guide covers real estate, retirement and more in Costa Rica and is yours free when you sign up for our IL postcards below.
Related Articles
A Peaceful Retirement in Atenas Costa Rica
There is More to Tamarindo Than a Perfect Climate
How We Fell for Costa Rica and Pledged to be Good Guests
Upcoming Conferences
The Only 2023 Fast Track Costa Rica Conference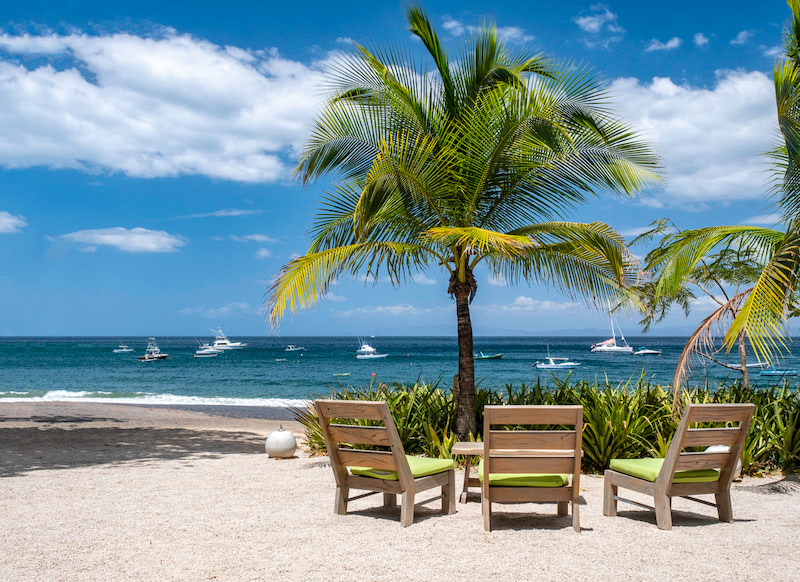 If your dream retirement involves stunning beaches… lush green mountains… a perfect year-round climate… first-rate healthcare… incredible value for money (a couple can live well on $2,109 a month—including rent!)...
Join our Costa Rica experts and expats in June and discover true Pura Vida.
REGISTER NOW, SEATS LIMITED: EARLY BIRD DISCOUNT HERE
---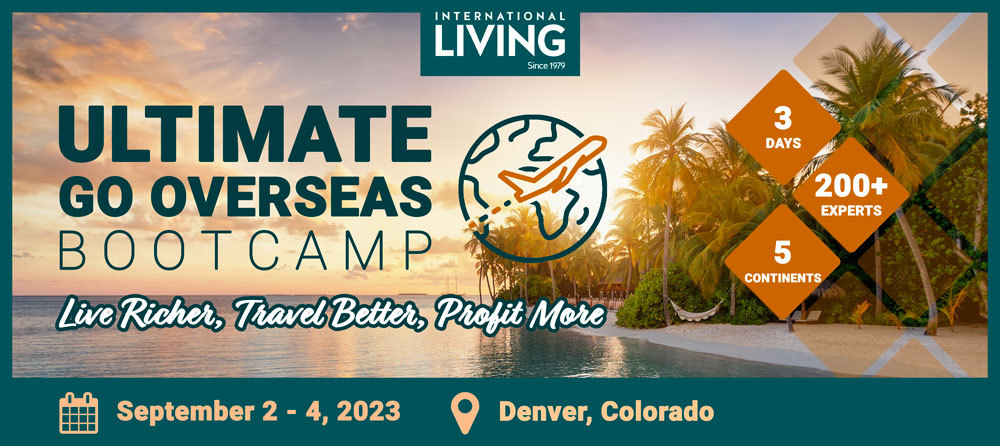 Most Popular Products