Perfectly perched in the mountains of Costa Rica's Central Valley region, the town of Atenas charms its visitors with an easy-to-get-to location. Just 30 to 40 minutes west of San Jose and just off the modern tollway; eternal spring weather and breathtaking mountain vistas await you in Atenas.
Besides the perfect weather, the approximately 5,000 residents (27,000 in the surrounding district) love the fact that it is not a "touristy" town like many of the beach and eco-tourism destinations in Costa Rica. Here you won't find swells of tourists during high-season, overpriced rentals, or late-night party establishments. Not only that in 2012 AARP named it as one of the best places to retire in the world.
Although this small gem is peaceful and tends to roll up the proverbial red carpet fairly early, you can also find plenty of things do to in and around town, whether here for a short visit or for a lifetime.
Here are my top picks for things to do in Atenas:
Relax in Central Park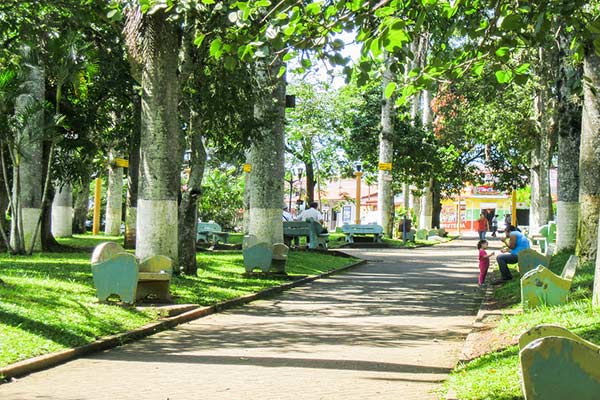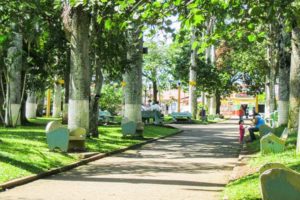 Like all Costa Rican towns, the heartbeat in the center of Atenas is the park. Central Park in measures a square city block and it is the perfect place to relax on a bench under the shade of towering indigenous Costa Rican trees. There is a playscape for the kids and a central pavilion, home to live music and events. Several restaurants and shops border it so you will find all kinds of activity nearby.
Find Peace at San Rafael Arcángel Church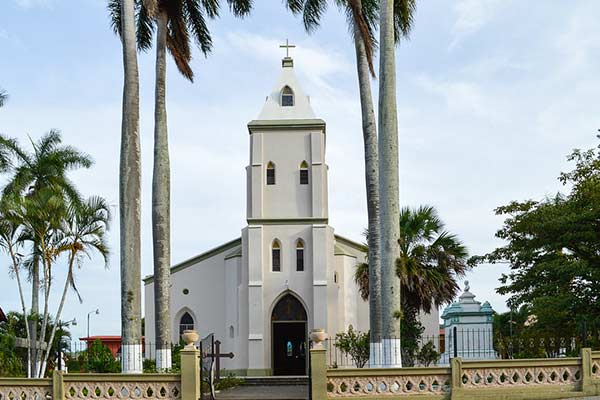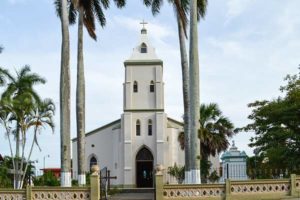 Adjacent to the park you will find San Rafael, the main Catholic church in town. Opened in 1908, the surprisingly large church is very well preserved and boasts a gorgeous natural wood ceiling made by local craftsman. Even if you are not Catholic, it is a nice place to enjoy some quiet contemplation.
See Wildlife Up-Close at Zoo Ave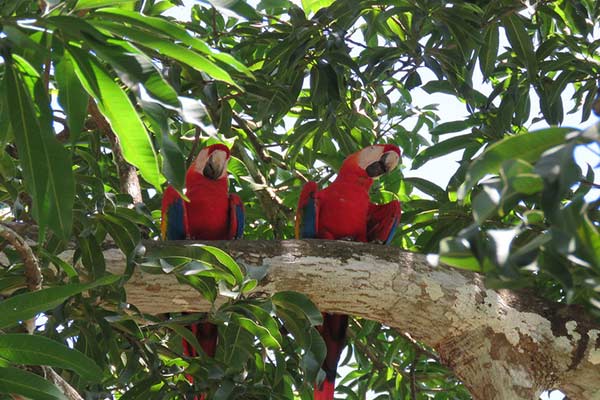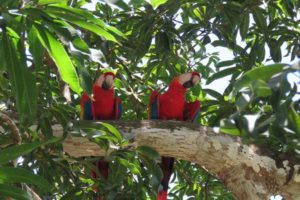 Around 10 miles northeast of Atenas you can get up close to as many as 250 species of the spectacular wildlife Costa Rica has to offer. Founded as a wildlife reserve, the mission of Zoo Ave is to rehabilitate animals and reintroduce them back into the wild. They are located on 50 lush acres and strolling around you have the chance to spot macaws, toucans, ostriches, and peacocks.
Wake up on a Coffee Plantation Tour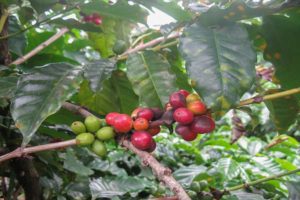 One of the glorious things you notice driving into Atenas are the coffee plantations dotting the mountainsides. Costa Rica is renowned for growing some of the most delicious coffee beans in the world.  Fortunately, for Atenas, they have the perfect annual temperatures, nutrient abundant soil, and prime elevations that would even make Juan Valdez envious. There are a number of tours in the area offering hands-on experiences of the coffee making process, start to finish including CoopeAtenas R.L. and El Toledo.
Cool off at Las Minas Waterfalls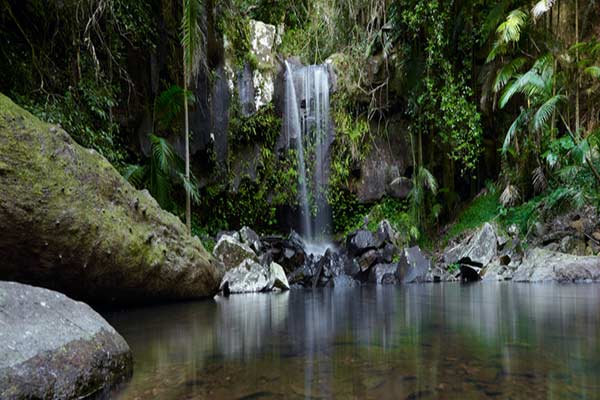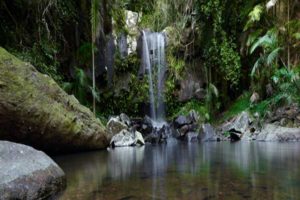 In the remote town of Desmonte, about a 22-minute drive west of Atenas on Highway 3, you will find one of the many hidden treasures in the Central Valley. Las Minas (or the Mines) was named so after an abandoned gold mine upriver. Although the series of falls are comparatively small to some of the others in the country, the large swimming hole at the bottom is a perfect place for a cool off. It has a gentle slope in, but is deep enough in the center not to be able to touch the bottom. It is so far off the beaten path that you may have it all to yourself. Be sure to get good directions and wear your water shoes for the short hike uphill from the parking lot.
Stroll Through the Botanical Orchid Garden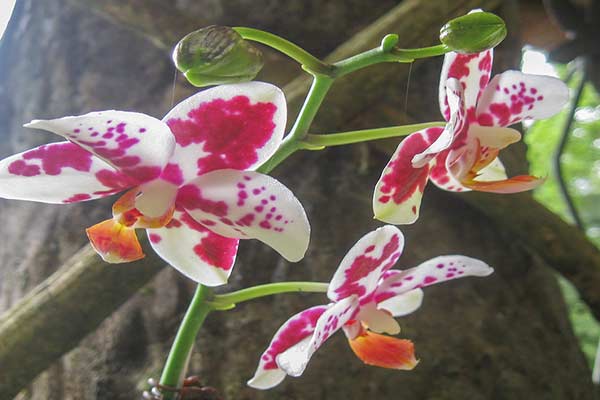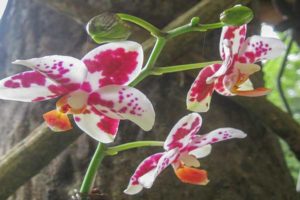 In the district of La Garita, just six miles east outside of town, you can delight in learning the art of orchid cultivation. Costa Rica is famous for its staggering 1,400 species of orchids with 20% of them being endemic, so they don't grow anywhere else on the planet. This botanical garden features winding trails through a permanent floral exhibition.
Buy Organic Produce at the Weekly Feria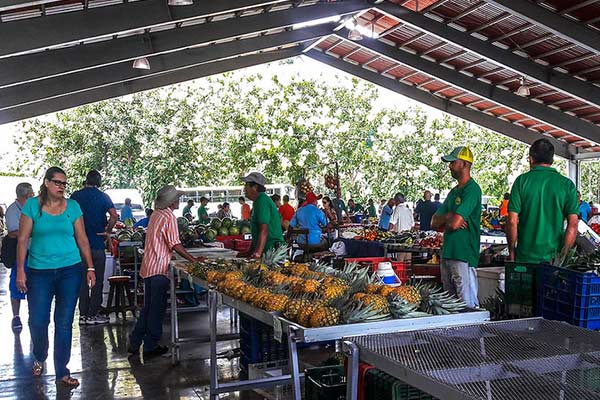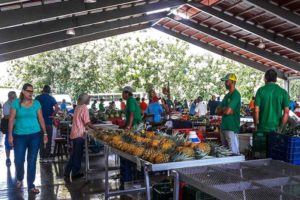 Every community in the country hosts a feria(or farmer's market) on a weekly basis. Atenas is famous for their Friday market from 6 a.m. to 8 p.m. It is not just a place to buy farm-to-market fresh fruits, vegetable, flowers, meats, and sundries—it is a social event for locals, expats, and visitors alike. A place where you can meet up with friends and get the local gossip, and stock up on healthier food, typically cheaper than the grocery store.
Never Stop Learning or Stay Fit—Take a Class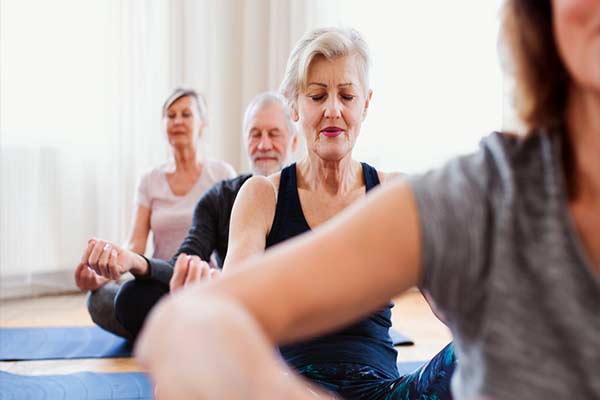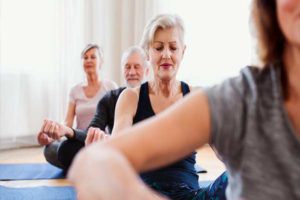 The expat community is close-knit and active. If you are visiting for a while or scouting to possibly move here, you will be surprised at the multitude of classes available. From guided meditation, to art, and Thai Chi to water aerobics. Pop into any of the local popular expat restaurants, such as Pizzeria La Finca or Pequeña Polonia (Formerly Kay's), and ask around for the next class schedule. You are likely to find something to fit your desires.
Related Articles
There Are Many Reasons to Move to Costa Rica
An Overview of Traditions and Culture in Costa Rica
Maps of Costa Rica: Best Beachside and Mountain Towns
---
You know more Spanish words than you think you do! And we guarantee you can be carrying on conversations...in Spanish...in just 20 Minutes. Special summit 'Speak Spanish in 20 Minutes' is now live!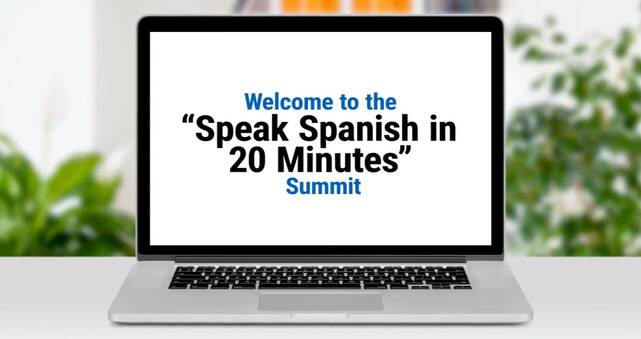 ---