With the New Year comes a new set of resolutions, plans for the year ahead…and the publication of International Living's latest Annual Global Retirement Index. And this year the top honor goes to Costa Rica.
Attracted by the tropical climate; low cost of living; top-notch, affordable medical care; bargain real estate; and natural beauty, it's no wonder that North Americans have been flocking to Costa Rica for decades. While a standout in the region with a steadily growing economy, Costa Rica still maintains its own rich culture and distinct way of life.
With diverse climates and landscapes, Costa Rica offers you the opportunity to kick your shoes off on white-sand beaches, hike through lush lowland jungle or mountain cloud forests, and bask in volcanic thermal springs.
You can rent a furnished two-bedroom home for just $500 a month, or buy an oceanview property for under $200,000. It's not surprising that tens of thousands of U.S. and Canadian expats already live in Costa Rica full-or part-time.
For such a small country, Costa Rica really has it all.
Cost of Living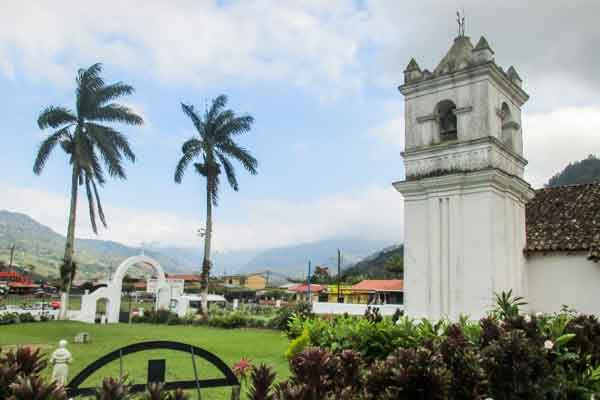 It's true that Costa Rica isn't the cheapest country on our Index. But it offers excellent bang for your buck. Most American, Canadian, and European expats in Costa Rica spend much less money on day-to-day expenses than they do in their home countries. A single person can live on between $1,400 and $1,700 a month. A couple can live well on $2,000 per month and even better on $2,500 to $3,000. It basically depends on a person's lifestyle.
Paul and Brenda Maxfield live in Jaco and enjoy the lower cost of living Costa Rica affords them. Paul says, "It feels good to know that we can live comfortably in this beautiful beach setting…and still have the resources to travel and spend time with family back home."
IL Costa Rica Correspondent John Michael Arthur says, "If you move to Costa Rica just looking for a cheaper version of North America, you won't be happy, as you'll be moving for the wrong reasons. But with that said, the cost of living is lower . My husband Michael and I live very happily and comfortably, and we do everything we desire on about $2,000 per month—and that includes our full-time gardener and our maid that comes twice a week—your dollar goes much further here".
Mary Miller describes how Costa Rica offered the type of new life she and her husband were looking for: "We wanted to escape from northern winters, a slower-paced lifestyle, good healthcare, a tropical climate, beach access, and a sense of adventure, as well as ways to stretch our retirement dollars…we found it all in Costa Rica"
Healthcare and Healthy Lifestyle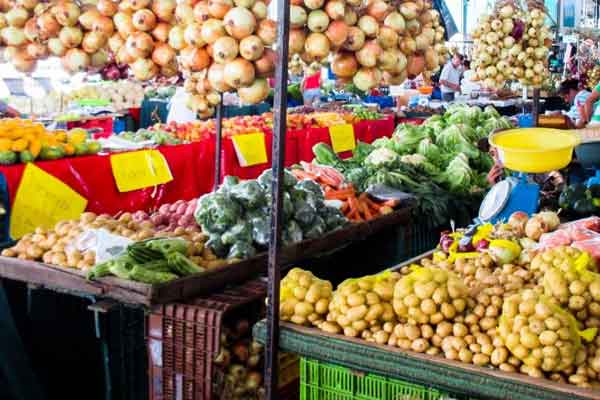 Scoring an impressive 99 and 100 respectively in the healthcare and lifestyle categories, Costa Rica is a great place for retirees seeking health and well-being in their retirement.
By almost any standard, Costa Rica has some of the best healthcare in Latin America. Not only that, but the country's public and private health systems are constantly being upgraded—new hospitals, new equipment, and improvements in staff training. Despite the advancements, costs are low in comparison to those in the U.S. and even some European countries. Healthcare costs are about a third of what you'd pay in the U.S. Private doctors, for instance, rarely charge more than $60 a visit, even for house calls and specialists run $80 to $100 per visit. Costa Rica's national healthcare system is also open to expat residents at a very low cost—averaging about $95 a month per couple.
IL Coastal Costa Rica Correspondent Jackie Minchillo describes her recent experience of using the healthcare system. "I had bronchitis just before the holidays last year. I walked into a private clinic with no appointment and was seen right away. I paid $80 which covered my visit and the prescribed antibiotics and I was back home resting within an hour."
Good modern healthcare coverage, plus traditional and herbal medicine, natural foods, including abundant fresh fruits and vegetables and a more active lifestyle, help many expats feel healthier than they have in years.
Tara Tiedemann lives in Dominical, a laidback beach town on Costa Rica's Pacific coast. She says, "Costa Rica is a fitness lover's heaven. With so many options, you'll soon find yourself in the best shape of your life and it's a great way to get into the community and make new friends."
And expats who live in Costa Rica also report a lack of stress in their new lives, which leads to happier, healthier living. Todd Hilton, who lives in the expat-favorite of Arenal, says, "I learned quickly that the stresses in life back home weren't something that existed here. The pace was immediately slowed down to an easier one."
Climate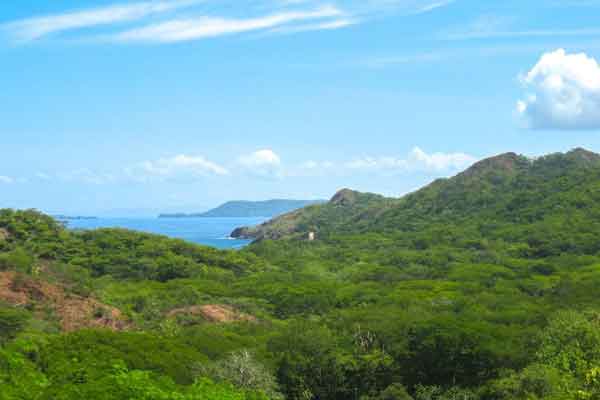 Of all the reasons expats and tourists are attracted to Costa Rica, the weather is definitely one of the main ones. The entire country enjoys a warm climate year-round, as you would expect from a tropical destination.
IL Correspondent John Michael Arthur who lives in the Central Valley says, "The weather is absolutely perfect in Costa Rica. I can say that with assurance because, with 12 microclimates within the country, no matter what your definition of "perfect" weather is—you can find it here. Like it warmer? Live near the beach. Like it cooler? Live in the mountains. More rain, less rain? It's yours. If you want a stable mid 70's F temp all the time, we've got it. If you prefer a bit more variation, there's a place for you."
You'll find expats living in the eternal spring climate of the mountainous Central Valley. This is rural and small-town Costa Rica, where expats live in towns like Grecia and Atenas amid coffee plantations and forested hillsides. Some prefer life in beach towns like Tamarindo and Playas del Coco, resorts. On the Pacific coast, and you can discover rain forest-covered mountains, small coastal villages like Ojochal and Dominical, and the wild seaside of the Southern Zone. In the central Pacific you have fun beach communities like Jacó. You also have Lake Arenal, a highlands region known for a mild climate and rural charms; life on the lake is quiet and peaceful, with a close-knit expat community.
"Living in Costa Rica at the beach, I see the sunshine darn near every day of the year…when it does rain here, it feels refreshing," says Coastal Correspondent Jackie Minchillo, who lives in the beach town of Tamrindo. "My favorite thing in general I would say is never needing to check the weather. I know a pair of shorts, a tank top and a pair of flip flops will be just fine every day."
Visas and Residency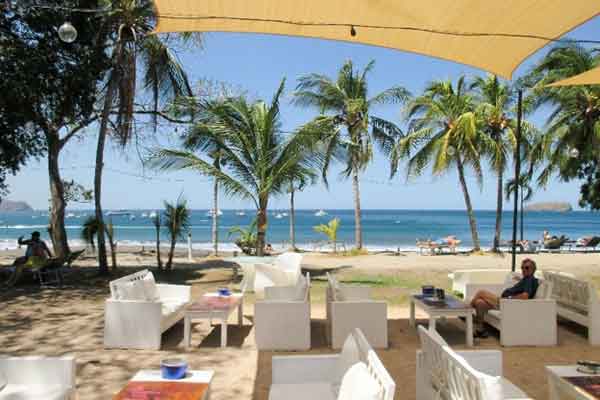 Although Costa Rica's immigration laws changed in 2010, they still offer prospective residents a wide range of options. You don't have to make an immediate decision on your residence status. Most foreigners can remain in Costa Rica for up to three months on only a passport. After that time, the period can be extended, but the procedure can be problematic.
There are four categories of visas, depending on where you're from. If you're from the U.S., Australia, Brazil, Canada, the European Union, or several dozen other countries, all that you're likely to need is a passport to enter Costa Rica and you can stay for up to 90 days.
Among the five categories of residence, most expats, especially retirees, opt for the Pensionado Program or the Rentista Program. The Pensionado Program requires proof that you have at least $1,000 per month in income from Social Security, disability, a pension, or other retirement plan with income guaranteed for life. You won't be able to work as an employee in Costa Rica, but you can own a company and receive dividends from it. The program allows you to bring in a spouse and dependents under 18 years of age.
The Rentista Program is for people without fixed retirement income. It requires proof of $2,500 monthly unearned income (in other words, it cannot be from a job but rather interest, savings, or dividends) for at least two years or a $60,000 deposit in a Costa Rican bank approved by immigration authorities. If you choose to deposit the money, you can spend the money or not, but you will have to show that you have $60,000 in the bank when you renew every two years. Other provisions of the Rentista Program are similar to those for pensionados.
IL Correspondent John Michael Arthur says "the process isn't particularly difficult, but just like bureaucracy in the States, it's not always logical. Just follow the steps that must be done in the proper sequence and it's pretty straightforward"
Related Articles
The World's Best Places to Retire in 2018
The Joys of Retiring in Costa Rica
Fun & Interesting Facts About Costa Rica