"I love that our life is so different than I ever thought it would be," says Pokey Sherman, 65. "I grew up in Pittsburgh. And my parents retired to Florida. I thought, 'Is that all there is?' I think the idea of retirement should be to change your lifestyle."
"It's a real joy to wake up and come out here and realize what we've done," she adds, referring to their fifth-floor balcony. Their condo is set on a hill overlooking a low-key beach town, verdant forest, the glittering Pacific, surfer-filled waves, and river to the north.
Pokey and her husband Bill are in Tamarindo, on Costa Rica's northern Pacific coast. After researching Mexico and Nicaragua as possible destinations over the years, including through International Living, the couple settled on this spot.
"It gave me the impression of a 60s California beach town with surf shops and the waves," explains Bill, 63. "We both felt very comfortable. There are no high-rises on the beach. You just see trees."
Long walks on the beach, which is about 10 minutes from their building, are a favorite activity. It's something Bill says he's never tired of in their two-and-a-half years in town. Pokey has an herb garden on the grounds of their condo. And although they eat at home most nights, they do like to go out occasionally to sample the huge variety of restaurants available in Tamarindo, a popular tourist destination.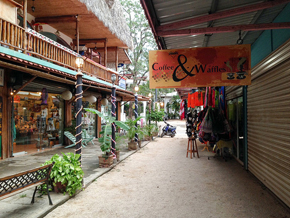 They're also avid snorkelers on nearby calmer beaches known for tropical fish. And they love to travel. They went to Scotland recently. Bocas del Toro, Panama's Caribbean archipelago, is another favorite spot for the laidback island vibe. They also travel frequently to Nicaragua's Emerald Coast just across the border—which is just two hours north—where their daughter and her family live. It's about a five-hour drive with the border crossing to get to her home. They also have the option to take a small prop plane with a regional airline.
One thing the couple had to get used to is the humidity of the rainy season, from about May to November. There are days that compel them to turn on the air conditioner, otherwise they prefer to keep their windows open and the sea breeze flowing in. There's also a pool at their building to cool off.
There have been other adjustments. Bill is gluten-free, and it took awhile to find the right foods. Luckily, a large grocery store in town does stock these and other imported items, albeit at a higher price because they're subject to import taxes.
And although Bill is satisfied using the Caja, Costa Rica's government-run healthcare system to get his prescriptions and checkups (free after they pay their monthly fee), he prefers to see private physicians for more serious matters as he feels they're more efficient. Many expats mix and match private and public healthcare in Costa Rica like this.
Still, the couple is glad they made the move.
"This presented a new experience for us in retirement. We wanted a new adventure, new things to do, and new things to explore," says Bill.

Get Your Free Costa Rica Report Here:
Learn more about Costa Rica and other countries in our daily postcard e-letter. Simply enter your email address below and we'll send you a FREE REPORT – Costa Rica: The Land of Pura Vida
This special guide covers real estate, retirement and more in Costa Rica and is yours free when you sign up for our IL postcards below.
Related Articles
A Peaceful Retirement in Atenas Costa Rica
There is More to Tamarindo Than a Perfect Climate
How We Fell for Costa Rica and Pledged to be Good Guests
Upcoming Conferences
The Only 2023 Fast Track Costa Rica Conference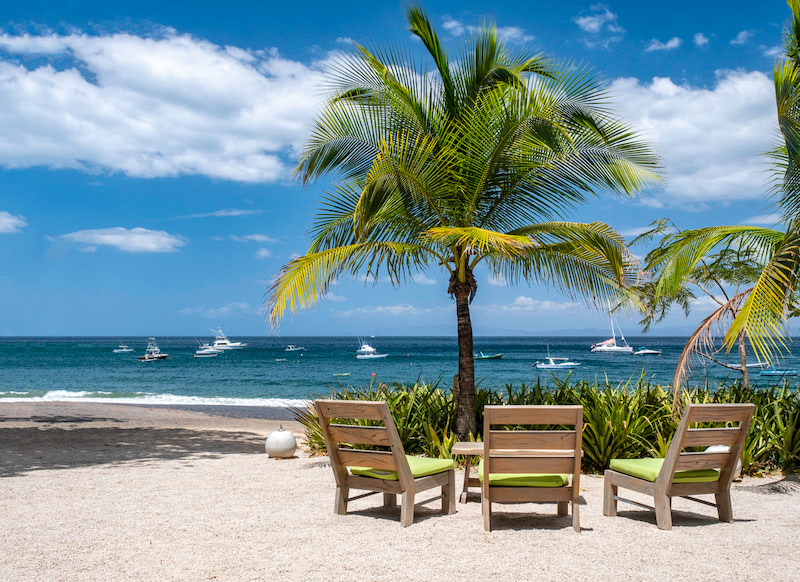 If your dream retirement involves stunning beaches… lush green mountains… a perfect year-round climate… first-rate healthcare… incredible value for money (a couple can live well on $2,109 a month—including rent!)...
Join our Costa Rica experts and expats in June and discover true Pura Vida.
REGISTER NOW, SEATS LIMITED: EARLY BIRD DISCOUNT HERE
---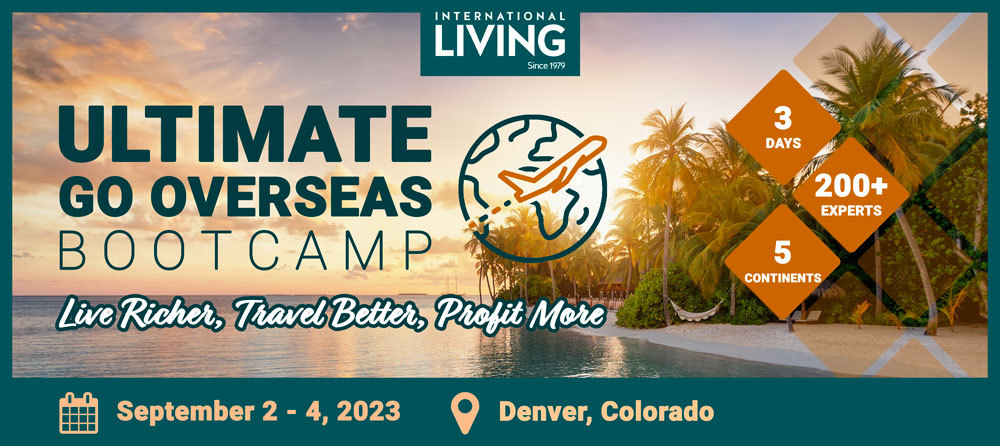 Most Popular Products