Most people go to a tropical paradise to go on vacation. I chose to live in one.
Sure it's not without its challenges, but living in Costa Rica has taught me how to overcome them with grace and without getting bogged down in stress. This is one of the major reasons I choose to live in Costa Rica—Ticos (as Costa Ricans call themselves) possess the secret to true relaxation. If you pay attention, you can learn it, too.
Every day, I take my morning walk through the lush tropical hills of my quaint little mountain town overlooking the Central Valley. I breathe in the crisp fresh air, soak in the sunshine, and delight in the birds, butterflies, bulls, goats, and local wildlife dotting the scenery. My neighbors greet me with warm smiles. The pace of life here fills me with a deep feeling of peace and relaxation. I've never felt this type of harmony and happiness with my environment anywhere else.
Then there's the climate. Throughout the whole country, temperatures range from 60-90 degrees. Cooler temperatures can be found in the mountains but it warms up when you hit the coast. And I'm not the only one that likes Costa Rica's climate—plants and animals love this weather. Everywhere you look there's a rainbow of flowers, a million shades of greens and interesting animals going about their business. It's like living in a natural history museum.
It's fun here, too. The country's natural wonders are very accessible and both visitors and locals make the most of them. You can walk right up to the edge of a volcano…trek through the dense jungle of the national forests…go river rafting…or even just hit the coasts for some R&R on the beach.
From my home, I can drive west and within one hour reach the Pacific Ocean. I can dip my toes into the clear water and relax on a deserted stretch of glistening beach banked by lush virgin jungle. Or, if the mood takes me, I can drive east and be on the Caribbean Coast within a couple of hours. I often do—I'm partial to the wonderful authentic Caribbean food I can get there.
This country of microclimates also has a variety of micro-cultures. Meeting so many different people from such varied backgrounds means it's difficult to get bored.
I've been able to pay for my life here by teaching English. I make enough to get by comfortably by teaching part-time. It leaves me with plenty of time to explore this enchanting part of the world.
But I teach English for more than just a paycheck. My particular institution works with Costa Rica's underprivileged and it's rewarding to empower my students by giving them a skill—the ability to speak English—that can really empower them and improve their lives. It has also been a great way to connect with both the local population and other expats.
Every choice I make in Costa Rica is geared towards building a more relaxed lifestyle. I believe this type of work-life balance is essential to happiness and longevity. So do many other expats I've met here. Free of the rat race back home, you quickly begin to see things differently.
Being able to enjoy a perfect work-life balance in a tropical paradise like Costa Rica is a dream come true—and there's plenty of room here for more dreamers.
Editor's Note: Everyone knows that if you're considering a move to a new country, you've got to do your homework first. If Costa Rica is on your wish list, why not visit while we're in town? Our team of insider experts will show you where to go, who to meet and what questions to ask.
Need a Way to Fund a New, Better Life?

Join our Savvy Retiree Daily e-letter today and you'll hear from us daily, telling you about ways you can gain the freedom to live where you want, travel when you like and create a life you love. We'll also send you a FREE Report Fund A New, Better Life With These 6 Portable Careers...
Related Articles
Everything you Nee to Know About Living in Costa Rica
---
You know more Spanish words than you think you do! And we guarantee you can be carrying on conversations...in Spanish...in just 20 Minutes. Special summit 'Speak Spanish in 20 Minutes' is now live!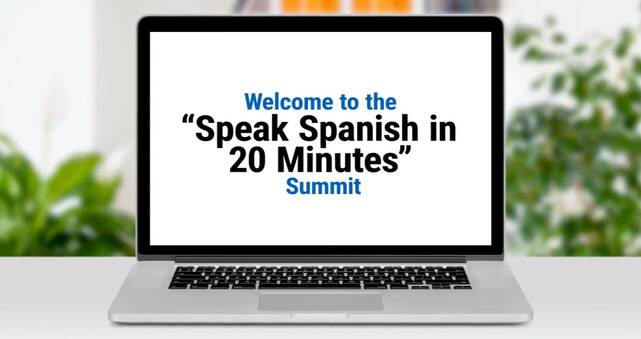 ---