Internet research and guide books are useful for learning about new locales. But nothing compares to the experience of spending time in them. Sights like terracotta roofs topping white-washed cottages, aromas of fragrant wildflowers or your neighbor's grilled chicken on an outdoor barbeque (churrasqueira), and the sounds of crashing ocean surf or the lilting trill of your local bird population are all characteristics of Portugal that you could never experience from reading a book. And the great thing is that you can experience all these aspects of life in Portugal at an affordable cost.
No matter what part of Portugal you are in, prices are guaranteed to be low. There are no substantial differences in costs in this country the size of the State of Indiana. For instance, you can expect to pay $5 for a fast food snack, about $7 for a meal in an inexpensive restaurant, and $10 in a midrange eatery throughout the country. At the grocery store, you'll find a half liter bottle of local beer for $1 and a bottle of nice table wine for $4. Taxis start at about $4. Monthly utilities for a two- or three-bedroom apartment average at $100 a month. Prices might be a little higher in Lisbon, the capital, and the second largest city, Porto.
And rental prices throughout the country are low too. Below are three regions where you can soak up all that Portugal has to offer and still live for less.
Braga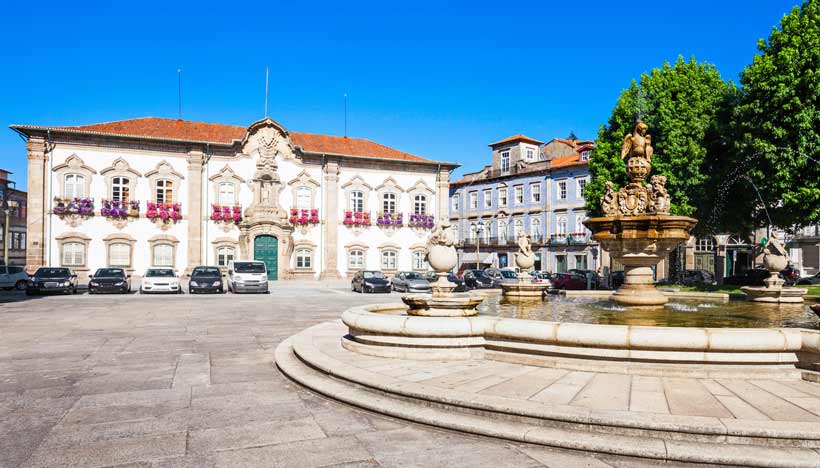 Located in the northwest of Portugal in the former Minho Province, Braga is a city with Celtic roots and distinct cultural ties with neighboring Galicia in Spain. In fact, the word Minho is derived from Miño, Spain's longest river. The city's 137,000 inhabitants enjoy a mild climate, with average temperatures ranging from 49 F in the winter to 70 F in the summer, and receives about 57 inches of rain per year.
Sit in almost any restaurant in Braga and you are sure to find caldo verde on the menu. This delicious soup made from potatoes, onions, kale, and linguiça sausage originated here. Another local source of pride is the young, effervescent vinho verde—literally "green wine."
Braga is known as the "City of Champions" because of it's reputation for being sports-centric, promoting and training amateur and professional athletes.  (Braga was elected the European City of Sport for 2018.) Riverside beaches, churches, and museums—including three which highlight decorative arts, photography, and stringed instruments—will satisfy your taste for nature and culture.
The city is easily accessible, with Sá Carneiro International Airport in Porto located just 31 miles away. Additionally, the state railway company, Comboios de Portugal, offers high-speed service between cities in the north (Braga, Porto, and Aveiro), center (Coimbra, Santarém, and Lisbon), and south (Albufeira and Faro in the Algarve) of the country.
A furnished two-bedroom apartment in the center of town with fully-equipped kitchen and 1,000 square feet of living space will set you back $675 a month.
Figueira da Foz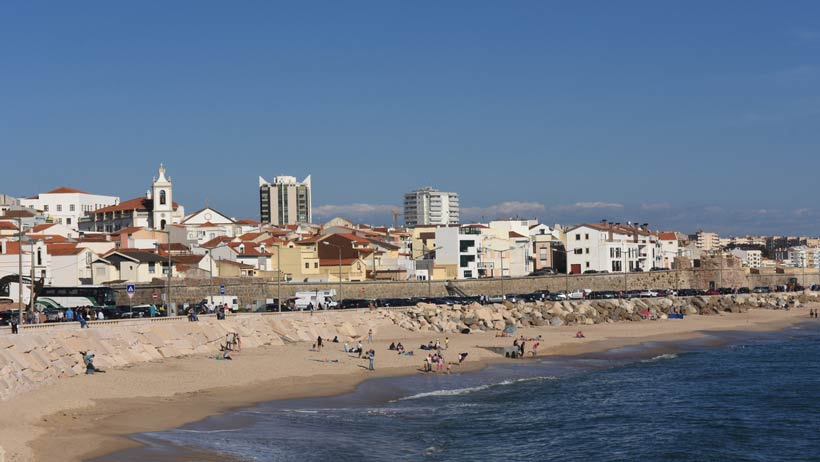 Two hours south of Braga and on the coast, Figueira da Foz, whose name means "river mouth's opening," has an interesting makeup. With a history of shipbuilding, fishing, and the drying of salted Norwegian cod, Figueira, as it's called, is sheltered by hills. The river referred to is the Mondego, which flows from culture-rich Coimbra, about 24 miles to the east.
In Figueira you will find parks, palaces, a municipal museum, and more than a dozen beaches including Europe's widest urban stretch of sand, earning it the nickname the "Queen of Beaches." There is also a casino located on the beach.
The city's population of 60,000 includes a solid expat community. Everyone benefits from the fine Mediterranean climate of mild rainy winters and warm dry summers and an annual average temperature is 59 F.
For $393 a month you could rent a renovated two-bedroom apartment here with 1,023 square feet of living space, a fireplace, and views of the river and ocean.
Ericeira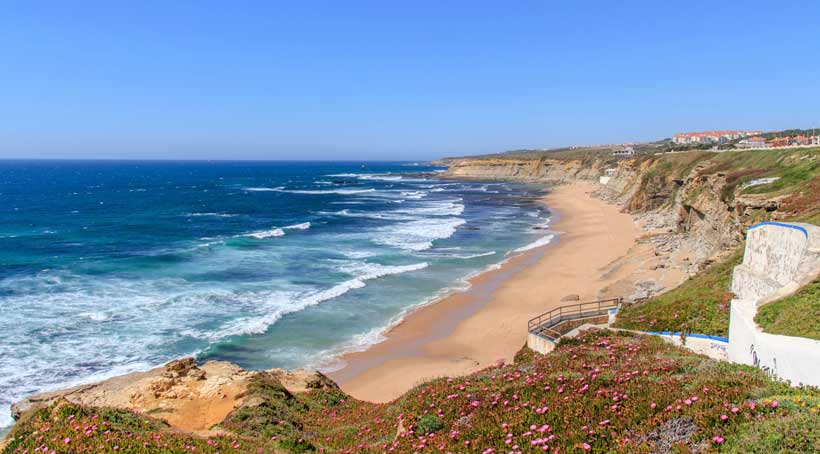 One of my favorite places to visit is Ericeira, a fishing village which grew into a commercial fishing port. Located 22 miles northwest of Lisbon, it's less than 15 minutes from my home in Mafra. The town is a low-key place of white-washed houses trimmed in yellow and blue, lining narrow cobbled streets. The scent of grilling sardines is ever-present in the air, along with the sound of laughter and clinking glasses in the village's many cafés and bars.
Praia dos Pescadores (Fishermen's Beach) is one of its most famous sandy spots. It was where King Manuel II, his wife, and the Queen Mother—after arriving from the National Palace in Mafra—fled to safety aboard the royal yacht after the outbreak of the 1910 revolution. The town became popular in the '40s and '50s with Lisboans seeking to escape the city's summer heat. Today, expats and tourists from around the world flock here to soak up the sun, shop for souvenirs, and enjoy the nightlife.
Joining them is an active surfing community. Ericeira has five miles of beach with World Surfing Reserve status due to the quality of its waves.
It's not all about sand and sea and shopping. The Filarmónica Cultural Ericeira orchestra, founded in 1849, performs concerts and sponsors a free school for lovers of classical music.
If this sounds like your style, a two-bedroom apartment of 1,280 square feet will go for $785 a month.

Related Articles
Retire in the Algarve, Portugal