Italy is the land of ancient culture, magnificent landscapes, and delicious food. So how can you get that bella vita (beautiful life) without the crowds and high price tag?
Though big hitters like Rome, Florence, Venice, and the gorgeous Tuscan countryside are well worth the visit, they may not be the best choice for those looking to escape to Italy affordably. Near to those Tuscan hills is Umbria, a less-visited region just begging to be explored.
Umbria has all the greenery and charm of its better-known neighbor Tuscany, at a much lower price. Known as Italy's green heart for its location and landscapes, the medieval towns dotting Umbria—such as Assisi or Orvieto—are gorgeous and affordable.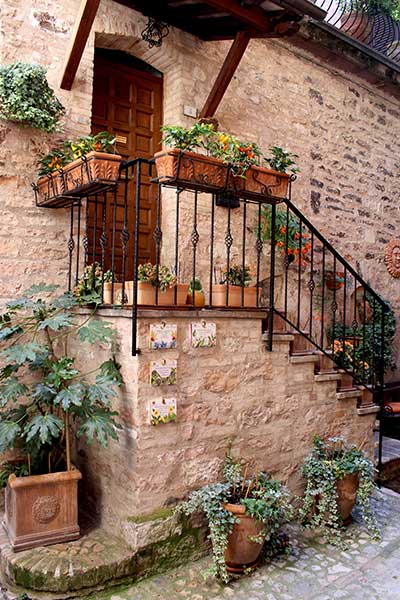 Expats can choose from miniscule borghi, or villages, such as Spello with its famously decorated balconies; towns such as medieval Gubbio and romantic Spoleto, or more famous cities such as Assisi and Perugia—Umbria's capital city.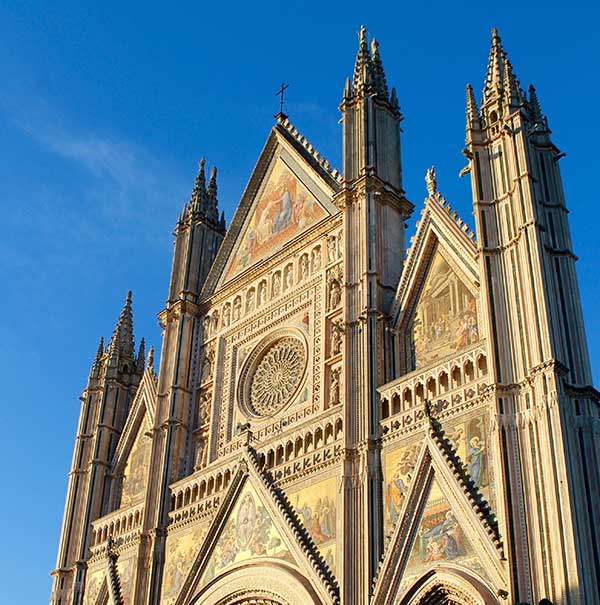 All the towns in Umbria have their own unique character. Wine lovers can revel in the vineyards surrounding Torgiano. Others will enjoy exploring the fairytale-like streets of Todi or sample the famed ham from Norcia. Still relatively off tourists' radars, food, accommodation, and overall cost of living are lower in Umbria. The region is close to major travel hubs, such as the train stations and airports in Rome and Florence. Orvieto is a little more than 76 miles away from Rome while Castiglione del Lago on the shores of Lake Trasimeno sits right on the border of Tuscany.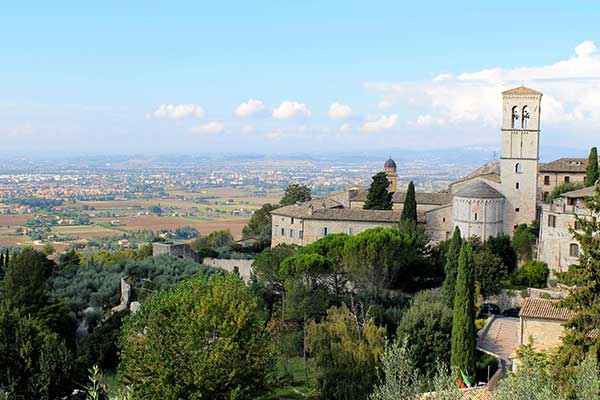 Those looking for a permanent escape can buy a three-bedroom, 990-square-foot apartment in the center of Assisi for $108,125. In Spoleto there's the 'highest house of Spoleto' for sale, with a breathtaking view over the city. Though small at just 430 square feet, the price is right at $63,731.
If you're willing to live a bit outside of the city center, you can get a semi-detached house with three bedrooms, two balconies, two terraces, and two bathrooms for $158,190. Or get a 2,000-square-foot detached house in the center of the medieval city for $273,161. This home has been completely remodeled, keeping traces of the original arches, doorways and using ancient materials—all with a breathtaking view of the Umbrian countryside.
Get Your Free Your Overseas Dream Home Report Now

Sign up for the FREE Your Overseas Dream Home e-letter and get a valuable report (free for a limited time) on the The Global Real Estate Boom of 2021: 15 Places Where You Can Profit.
Related Articles
We Found Our Dream Retirement in Umbria: the "Real" Italy
Here's Where You Can Retire in Italy for Just $1,845 a Month
Our Dream Italy Vacation Home for $56,000
---
The Countdown Is On! Discount Ends June 15
Right Now Is the Best Time in History to Start Earning as a Freelancer
If you crave the freedom and flexibility of a side income that allows you to earn when you want and play when you feel like it...we have a solution for you.
"Remote work" is here to stay, and we can show you how to capitalize on this trend and turn what you already know how to do into a side income online that can help fund a retirement that looks the way you want it to. Can you really afford to miss this?
Online Portable Income Masterclass
June 26-27, 2021
---