The Best Places In The World for Women
But what's it like for women over there? That's a question we often get from women thinking of a retirement abroad. It's an important question…and one we take seriously. In fact, most are surprised to learn that the majority of countries we talk about rank highly for gender equality and inclusivity.
The annual Global Gender Gap report by the World Economic Forum publicizes the best countries in terms of gender equality. Of those named, 11 countries in our 2018 Annual Global Retirement Index rank ahead of the United States—which sits in 49th place.
Of these countries, women report experiencing a high quality of life, being treated with respect and are freely able to participate in political and economic processes.
Read on to discover the best places for women to retire abroad.
Central America
Panama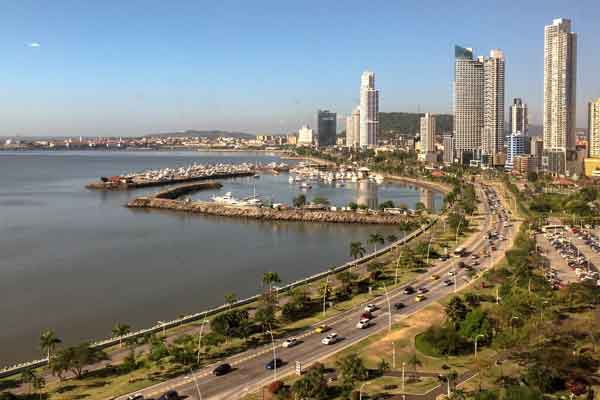 Panama is a beautiful, modern and diverse country that offers plenty for visitors to see and do. It has exciting food and culture scenes, flashy, innovative architecture and new industries. Modern, convenient, and close to the U.S.—not to mention sunny, warm, and welcoming—it's hardly surprising that Panama is a popular retirement destination for expats.
In terms of gender equality Panama is a very progressive and safe place for women.
IL Panama Correspondent Jessica Ramesch says, "Panama is a great place for women for many reasons. This is a progressive place, with prominent women in government. It's very social, and you'll see women taking the metro, walking the promenade late in the evenings…you don't have to be fearful because you're a woman on your own here."
Nicaragua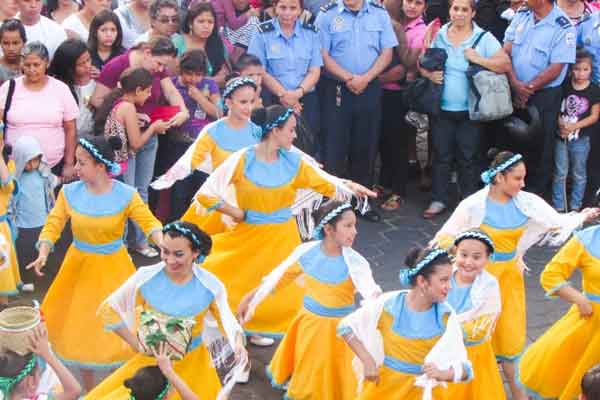 If you're looking for a tropical retirement destination where your dollar will go far, Nicaragua deserves your attention. It is developing fast, yet still among the most affordable retirement destinations on our beat. There is a large enough expat presence in the country—especially in the more popular destinations of Granada and San Juan del Sur.
When it comes to being a woman in Nicaragua equal representation is guaranteed.
IL Nicaragua Correspondent, Bonnie Hayman, who lives in San Juan del Sur says, "Nicaragua has many surprises and these two may be the most stunning—40% of the political parties are made up by women and all elections (president, mayor, etc.) must consist of a male and female candidate on the same ticket. In other words, two men cannot run for mayor and vice mayor; it must be a man and a woman."
Costa Rica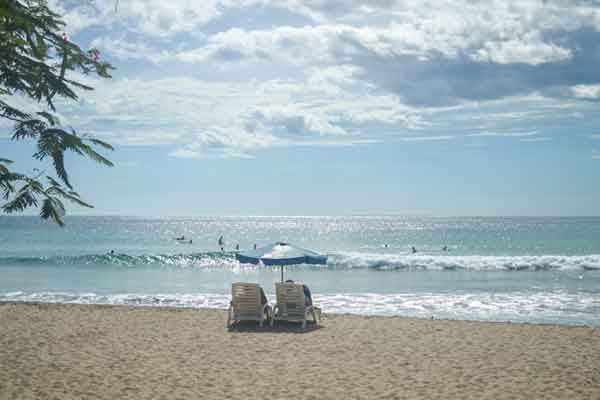 North Americans have been flocking to Costa Rica for more than 30 years, attracted by the tropical climate; low cost of living; top-notch, affordable medical care; bargain real estate; and natural beauty. With all these benefits, it's not surprising that Costa Rica has topped the Happy Planet Index three times.
While previously considered a male dominated society Costa Rica has developed into a more inclusive country for women.
"Costa Rica, long thought of as a Latin America machismo society, has seen a changing face over the last several decades when it comes to equal rights for women," says U.S expat Kathleen Evans. "This small, forward-thinking country has a certain respect for women and you can see it as women are integrated into positions which go beyond traditional "female" roles, such as in the service industry, healthcare, computer science, law, and politics.
South America
Ecuador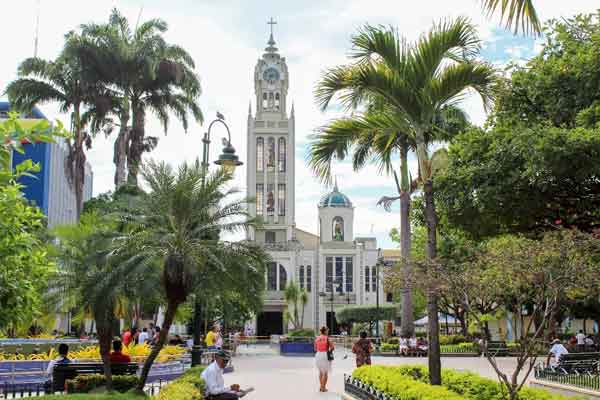 History-filled colonial cities…peaceful mountain villages…lazy coastal towns…cloud forest, nature-filled hot spots. For those looking for a sense of variety in their ultimate destination, Ecuador has it all. Thanks to its many lifestyle options, Ecuador has become a retirement hot spot among North Americans.
This diversity is extended to the roles that women play in society.
IL Cuenca Correspondent Donna Stiteler says, "The education system is free, even for college, so women are educated and industrious. It is more cosmopolitan here, so you see women in all aspects of business—lawyers, musicians, professional chefs, business owners. Cuenca is safe, so going to nightly concerts or out to dinner is no problem. Just like getting a foothold on business in Ecuador, they are also moving into positions of power in politics and run influential NGOs."
Peru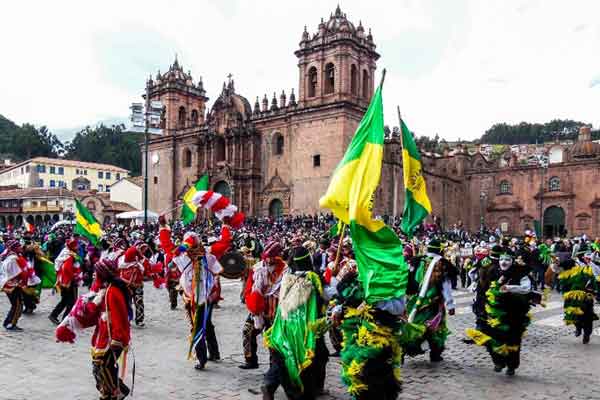 "There is still a long way to go with regards to gender equality and rights for women in Peru, but there are definitely reasons to be optimistic," according to IL Peru Correspondent Steve LePoidevin. "Peru and Uruguay are the region's two most-improved countries, with each recording a 3% advancement towards closing their overall gender gap. Peru has jumped up 35 places since 2013 and is currently one place ahead of the U.S."
The Peruvian people are warm and friendly, with a tradition of welcoming hospitality towards foreign neighbors. It is safe and secure, even in the big cities. The infrastructure is good, with good highways and frequent—and cheap—in-country flights. The weather also suits all tastes, with diverse climates ranging from the warm weather coast, to the cool mountains, to the eternal spring of the high sierra.
Low costs, friendly people, and modern conveniences all come alongside a thriving traditional culture. So, if you're ready for an adventure outside the mainstream, this South American country is worth a closer look.
Colombia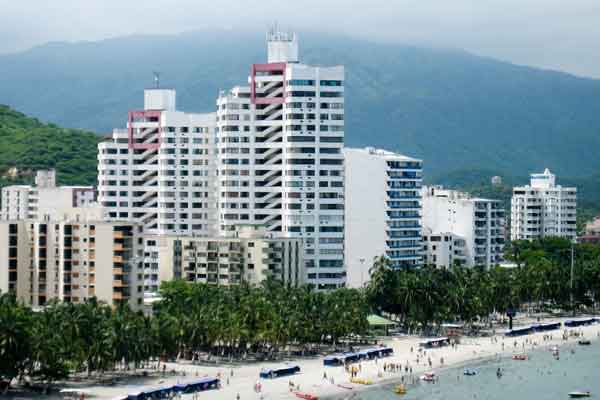 One of the best things about Colombia is its warm, accepting people. Happy to share their country with foreigners, the Colombians will welcome you into their communities with music, dancing, interesting local food, and of course festivals. Life in Colombia varies from laidback, relaxing beach living in the coastal town of Taganga, to the culture-rich capital city of Bogotá.
Colombia, always a staple in the IL Annual Global Retirement Index, is well within the top 10 this year, sitting in 6th position. This South American gem, scored highly in the cost of living, fitting in, entertainment and amenities, healthcare, healthy lifestyle and governance categories.
"As a female expat I am treated with the utmost respect and equality by the Colombian men and women that I have met for my banking, medical, financial and legal needs, as well as daily interactions in the stores, on the street and on public transportation," says IL Colombia correspondent, Nancy Kiernan.
"Universities are now graduating more women than men which will lead to more economic opportunities for women. The percentage of women in professional positions (managers, accountants, lawyers, physicians and financial advisors) is growing. I have been encountering more women in these roles over the nearly 6 years that I have been living in Colombia.
Bolivia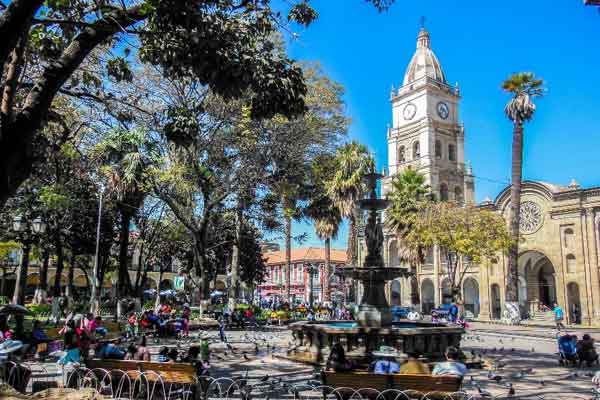 "As a woman, I tend to pay attention to the attitudes and treatment towards other women in the countries I visit," writes IL Correspondent Wendy Dechambeau. "While exploring Bolivia I was pleased to see that women make up a good portion of the professional workforce and tend to have the same education opportunities as their male counterparts. I, myself, was always treated with respect and as an equal to any men I came in contact with."
Bolivian culture is a strong draw for many expats. It is one of only two land-locked nations in South America. But despite its lack of coast, the country has a wealth of riches in terms of geography, history, culture, and natural resources.
There are 36 different ethnic indigenous groups within the country and they account for 62% of the population. Their culture runs strong and deep, and pre-dates even the Incas.
Europe
France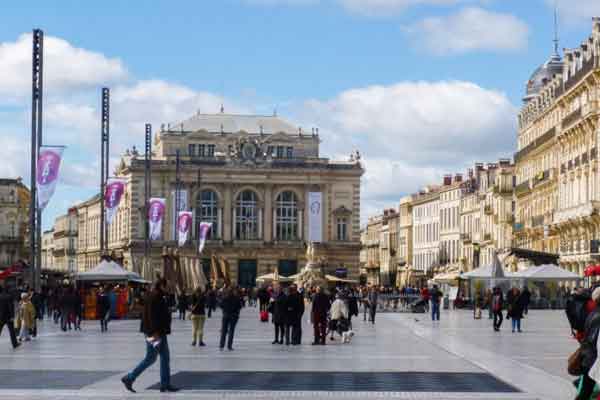 Thanks to its stunning and diverse landscapes, celebrated cuisine, and abundance of historic sites, France is one the world's most popular tourist destinations. It is also the World Health Organization's pick for the country with the best healthcare.
But, it's not just glamour and the finer things in life that France has a reputation for. France is also an equal and inclusive society.
IL France correspondent Barbara Diggs, who lives in Paris says "You have the feeling that you're being looked out for here and that the country is trying to make life (in the big picture sense, anyway) as smooth as possible for everyone."
Ireland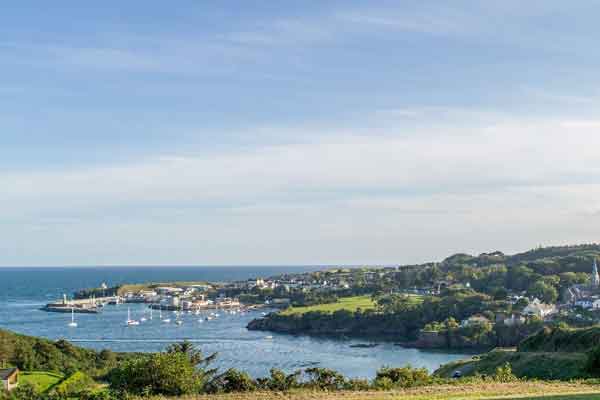 The Land of a Thousand Welcomes is country that has embraced women in all aspects of life. Out of Ireland's last three presidents, two have been women with the first being elected back in 1990. This is also a country that's easy to live in. Ireland is English-speaking and has a low-key, inclusive culture, making it a top choice for retirees who want an easy place to fit in, make friends and enhance their quality of life.
"I didn't know a soul when I moved, at the age of 61, to the small town of Corofin, in northern County Clare," says Janet Buell from Illinois. "But I was confident friends would come soon enough."
"Despite its small size, Corofin bustles with activity. I went to local music sessions, exhibits, dances, and stage productions. Soon enough, good friends came along, as delighted to have me in their company as I am to have them.
"I chose Corofin—population less than 1,000—because it's central to everyplace, and I wanted to have easy access to all of Ireland and to the rest of Europe. It's 15 minutes to the motorway, 10 minutes to the lively town of Ennis, and the coast is less than 30 minutes away. Shannon International Airport is a leisurely 25-minute drive. I've already launched trips from there to the Netherlands, France, and Italy."
Spain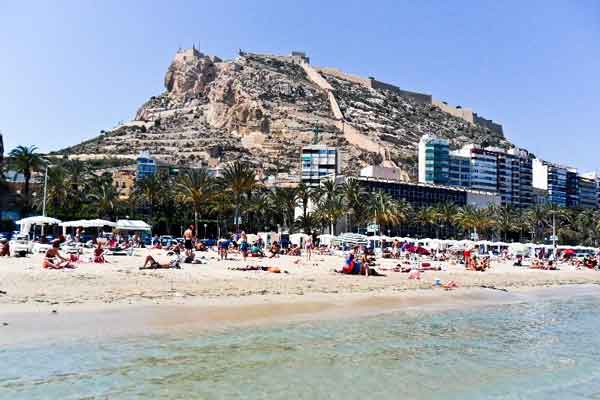 Spanish people enjoy one of the best lifestyles and quality of life in Europe, or, indeed, in the world. Andalucia–considered to be the heart of Spain–is a case in point. Andaluz society is founded upon the primacy of the family and the community. The Spanish are known for their close family ties, their love of children, and their respect for the elderly.
"As a woman in Spain, I've always been treated as an equal by the men I've known and worked with," writes IL Editor Glynna Prentice. "For many, it seems to go hand in hand with the good manners they were taught as children: holding open doors for women, greeting them respectfully. They see the former—equality—as common sense, and the latter as common courtesy."
Portugal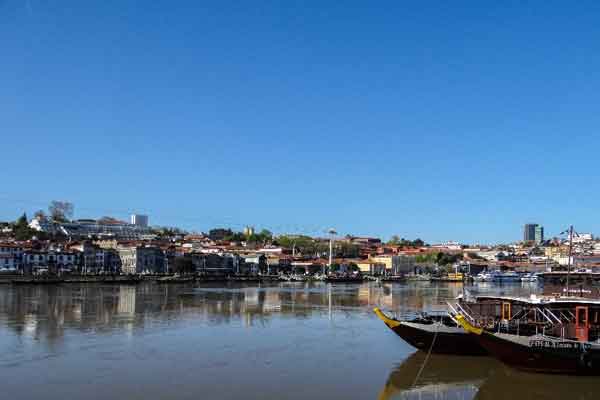 North Americans are just starting to realize what Europeans have known for decades: that Portugal offers comfortable, cultured living at a low cost. Whether you're looking to live in Europe full-time or part-time, sunny, pleasant Portugal deserves a look.
With a sliver of coastline and an interior that can take you back centuries in time, Portugal in many ways still belongs to an earlier era. Family and friends are important, and people know their neighbors and the local shopkeepers. Ancient buildings look worn and lived-in, and quiet, cobbled lanes wind through seaside villages.
"The Portuguese are quiet, courteous, and helpful," says IL Portugal Correspondent Tricia Pimental. "In a packed restaurant, you can not only easily hear your dinner partner, but you won't hear anyone else's conversation, no matter how close the tables are. Pedestrians frequently nod "thank you" to cars stopping at crosswalks. Portuguese are eager to understand you, and go to great lengths to give directions when asked."
Related Articles
Going Solo: How and Where to Enjoy Life Abroad as a Single
The World's Best Places to Retire in 2018