There's a quote I've always been fond of by St. Augustine which states, "the world is a book and those who do not travel read only one page." In my life, I've tried to read as many pages of that book as I can, and that approach has imbued my life with memories and meaning. As I mentally leaf back through the pages of that "book," I'm reminded that there are some places which, once visited, will change you.
There are cities that, in order to understand this world and your place in it, you need to visit in your lifetime.
I've been fortunate at this point to have visited nearly 80 countries and perhaps a thousand cities so far in my life, and I've realized there are certain places that exude another vibe altogether, and feel larger than life. Simply put, if the world is indeed a book, then there are pages that must be read.
In all honesty, there are about 100 or more cities I could justify placing on this list, but these are the 10 cities I feel capture, in some part, the highlight reel of the globe. Let's put it this way, if an extraterrestrial ever happened upon my doorstep and announced I had a month to show him 10 cities on this planet, we'd start with the following, and in no particular order.
Istanbul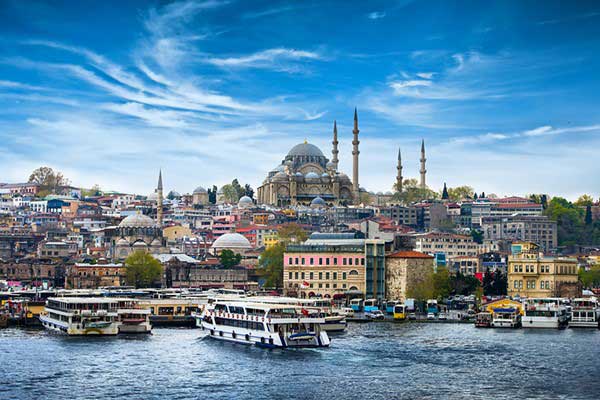 I spent three years of my life living in Istanbul, and I could have spent a lifetime more. There's simply no city like it, nor will there ever be. Much of what makes Istanbul remarkable can be found in its layers of history. On one street you might be relishing a moment to examine a Byzantine relic, and one street over is a grandiose mosque or palace built by a revered Ottoman Sultan.
When I think about neighborhoods I'd love to revisit, the list is almost too long. History buffs can stick around Sultanahmet (the old town), others can cross the Galata Bridge and spend time in the modern city, and the adventurous can board a ferry, and cross the Bosporus Strait to another continent altogether.
Istanbul has been called the "Heart of the World" due to its location and its storied past, and there's some truth to that. The real majesty of Istanbul is aiming to find your own pulse of the city. By the end of my time there, Istanbul had me under her spell, as I went from someone with almost zero patience, to someone who spent hours enjoying breakfast and tea, while listening to the nearby lapping waves of the Bosporus. Cities like Istanbul have a "current," and you need to arrive and test the waters in your lifetime.
Sydney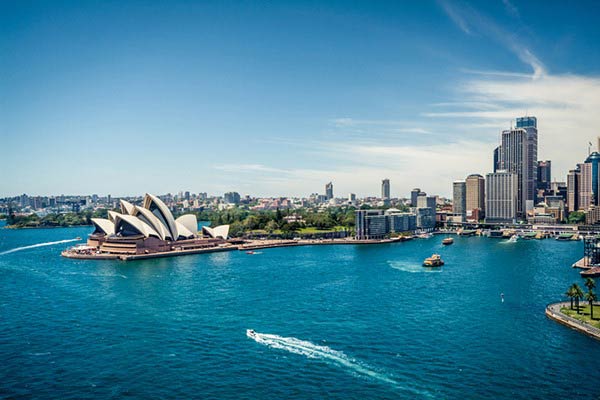 Sydney is worth visiting if only to conceptualize the fact that sometimes an easygoing ethos can permeate the entirety of a city. In Sydney, people everywhere seem to be relishing the nearly eternal sunshine. When I was there, I got the sense that Sydney, and Australians at large, really had their priorities straight, and that lent itself to happy, healthy sort of place.
My brother, David, lived in Australia's capital for several years, and while he didn't love the cost of living, he certainly never tired of the views of Sydney Opera House. I personally was astounded by places like Bondi Beach where surfers and sun lovers rejoice in the heart of a major city. Then you have Darling Harbor, a one of a kind area filled with all you could want, and not far from the Central Business District.
It's all smiles in Sydney, and while it's a long flight to get over there, chances are you'll arrive and feel right at home.
Cape Town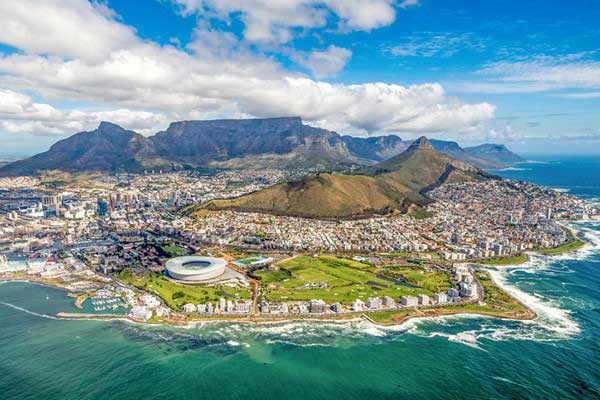 If you're a fan of dramatic landscapes, then Cape Town is your city.
Cape Town is the capital of the Province of Western Cape, the legislative capital of South Africa, and one of the most populous cities on the continent. The history of Cape Town can, at times, be hard to digest, especially as it relates to Apartheid. Yet, I'm grateful for the opportunity I had to visit places like the District Six Museum to try to develop some understanding of what occurred, and empathy for those who suffered.
I was stunned by Cape Town's geography. Within the city, you can hike up to Table Mountain to get an overarching view of the city that rivals any panoramic city view worldwide. Beyond that, getting out of the city proper and heading to the Cape of Good Hope, with an obligatory stop at Boulders Beach on the way back to hang with the penguins, is travel as its finest.
In Cape Town, you're never left wanting more and, quite frankly, it's hard to imagine even some of the commonplace views of this city being topped almost anywhere.
New York City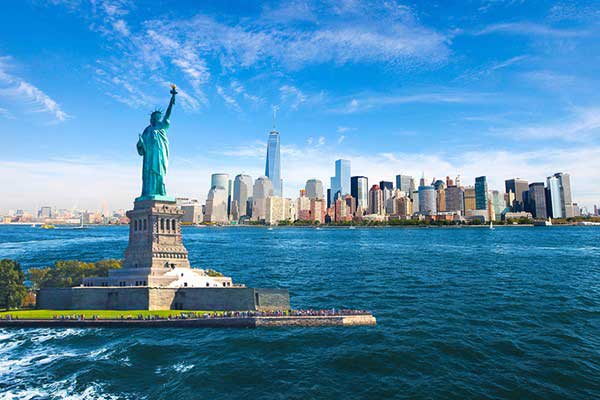 My guess would be that nobody is surprised by the addition of New York City on a list such as this, but it really does deserve to be here.
In recent years, I've been spending considerably more time in the Big Apple, and I'm struck by the notion that in almost every aspect, it's a city at the top of its game. They've got some of the top restaurants on the planet, coupled with some of the world's most lavish hotels. Yet, they've still got areas with grit, charm, and just the right touch of world-class street art. Between the High Line and Central Park, the city has also shown its commitment to the development and utilization of public space that can define your city.
New York, in truth, doesn't need much selling because it sells itself. If the fact that your favorite sitcom is probably set here isn't enough, then just look to one of the other million or so reasons to justify visiting one of the world's most fascinating cities.
Seoul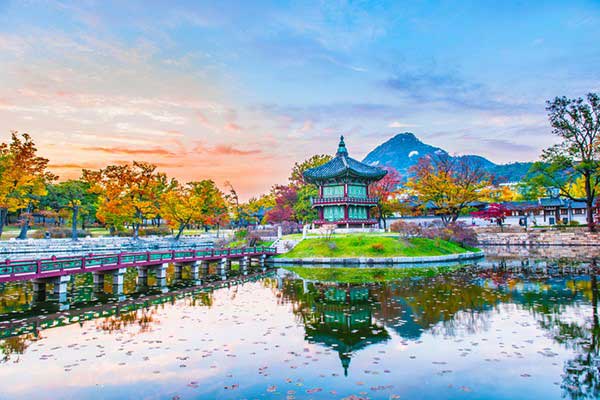 Seoul, in my humble opinion, is an example of city planning done right. A number of years ago, I actually lived in Korea's capital for a year, and moved there from my hometown, Toronto. At the time, Toronto had two measly subway lines, while Seoul boasted 16 subway lines connected to three provinces. Moving to Seoul in 2011 was a little like moving to the future, and I adored it.
Palaces like Gyeongbokgung will wow you, but it's the sheer variety of incredible neighborhoods that will keep you coming back for more. There's shopping in Myeong-dong, traditional crafts in Insadong, and, of course, the ever-flashing lights of Hongdae. Korean food is also sumptuous, and if there's a more fun way to eat with friends than Korean BBQ, then I'm unaware of it.
Seoul is a place for those who know how to be busy in the day, but also value nightlife. To me, Seoul just might be the most underrated city on planet earth.
Vancouver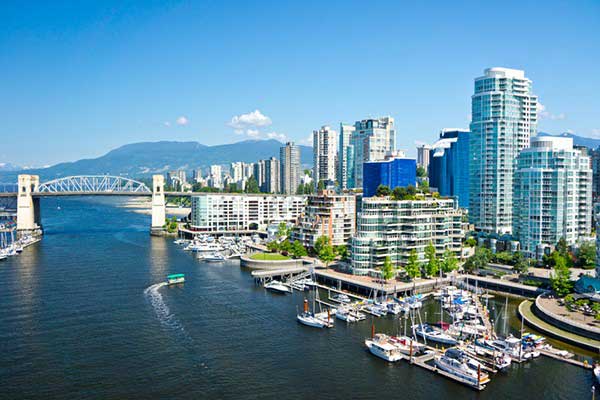 You might put forth the assumption my Canadian bias has catapulted Vancouver onto this list, but you'd be wrong—it's as deserving a city as any.
Vancouver is unequivocally one of the most livable cities on earth, and my goodness is it ever pretty. In Vancouver, I always got the sense that on a sunny day, every single resident was out to take advantage of it, and I'm not even sure sun is a prerequisite. Regardless of weather, Vancouver is such an active, health conscious city where everyone is out and about. Politically and socially, it also tends to lean more to the left, and that creates a city that is a hotbed for new ideas, and a focus on acceptance and equal opportunity.
How many cities have a 405-hectare public park? With Vancouver's Stanley Park, we can be sure the answer is at least one. Stanley Park, unlike other urban parks, is still densely forested, and isn't quite as manmade or manicured as other urban parks, which suits the city perfectly. Of course, the city itself also has charm galore, exemplified by areas like Gastown.
In my whole life, I've never met a person who went to Vancouver and didn't fall in love with it and, to me, that's rather telling.
Buenos Aires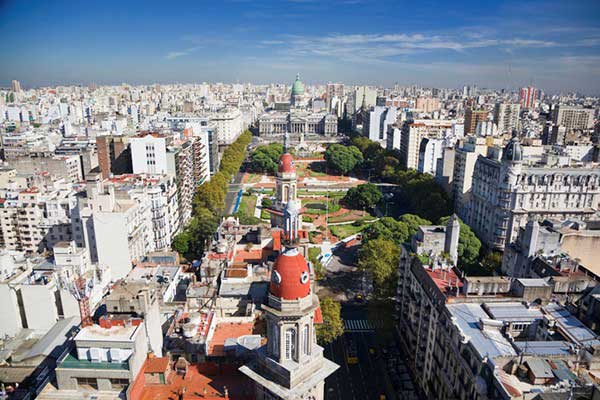 The capital and largest city of Argentina likely needs no introduction but, at the same time, I think few people actually understand all Buenos Aires truly offers.
The energy in Buenos Aires is unbelievable, which is why it's worth it to head to places where you can feel that energy. Firstly, head to Bombonera Stadium to watch a match with Boca Juniors, the number one team in Buenos Aires. Soccer in Buenos Aires takes on near religious significance, and being at a game is an unforgettable experience.
It's not necessarily the number one city for vegans and vegetarians, but the steakhouses, known as parillas, serve an unbelievable variety of meat for those who indulge. If you do eat meat, do yourself a favor and try a bit of everything, from a classic steak, to some fresh chorizo and everything in between. After dinner, I'd also recommend getting your tango on because it's one of the finest cities in the world to do this. It's even worth it to sit on the sidelines, sip on a drink, and appreciate the talent of the locals.
Buenos Aires is bright, fun, and eclectic, and you can see that all over, but especially in areas like El Caminito, or any of the markets. Buenos Aires is the type of city that will surprise and wow you in ways you hadn't anticipated, so go there with an open mind, and come back with a full heart.
London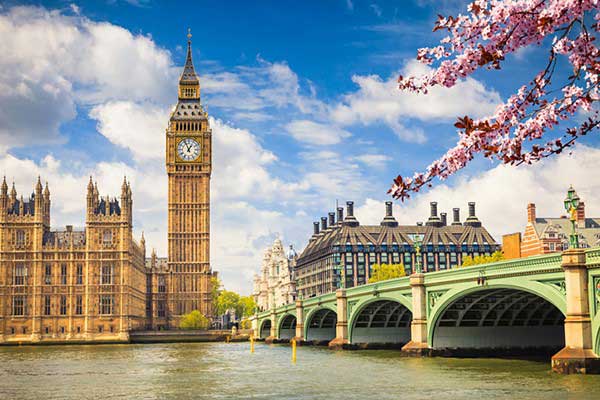 This list, without London, is simply incomplete, and there's no way around that.
To me, London is the great city of museums, though it is a great city by almost any other standard that you can conceive of. However, often when I'm traveling, and I know there's a museum in a city that I "can't miss," I begrudgingly leave the streets and head inside to do my due diligence. In London, it's quite the opposite where I can fill my days with museum visits, and be engaged for every second of the day.
Of course, you need to take time to wander around places like St. James's Park, Hyde Park, and Borough Market, but you cannot afford to miss the gems they have at the National Gallery, The British Museum, the Tate Modern, the Victoria and Albert Museum, and more.
It's a city dripping with history, and that becomes especially apparent in the Churchill War Rooms, which is, in my opinion, one of the most fascinating tourist attractions period.
London is a city you can never get bored in, which is wonderful, but it's truly worth a visit because of the potential for profound learning that you can do while you're there, and many of the museums even offer free admission.
Hong Kong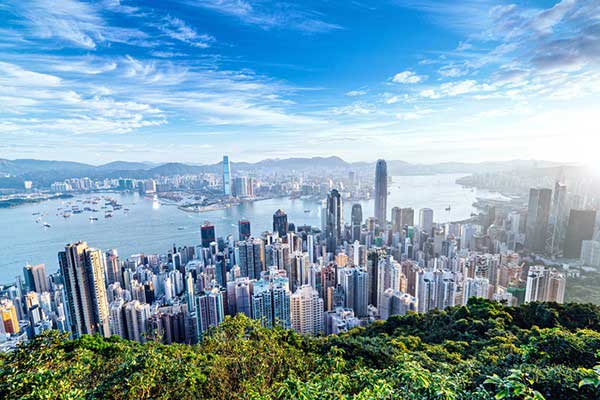 Hong Kong, in many ways, redefines what a city can be. It's one of the most densely populated places on the planet, and yet it works, and works very well. Hong Kong, as a nation, has one of the highest life expectancies in the world, as well as a very high quality of life. Naturally, if you're someone who prefers the quiet of the woods and sounds of a soft stream, then this isn't your city, but if you're a fan of a thriving metropolis, then welcome home.
This city has the most skyscrapers around, so when you're there, you need to get a proper view of the Hong Kong Skyline. There are a plethora of restaurants which all claim to have the best view of the city, but for my money it's all about taking the Star Ferry, and getting a photo from the deck.
Hong Kong is, of course, more than just its skyline. If you've got kids, then Hong Kong Disneyland is your ticket, but if you're looking for something less expensive and more relaxing, then the immaculate Nan Lian Garden might be your place of refuge.
Whatever Hong Kong does, they do it big, and, I found that, when I was there, I was rarely if ever disappointed, and that's saying a lot because I was there during a typhoon. Hong Kong is crowded, yes, but if you can put up with a slightly smaller hotel room, then you can relish in a behemoth of a city.
Rome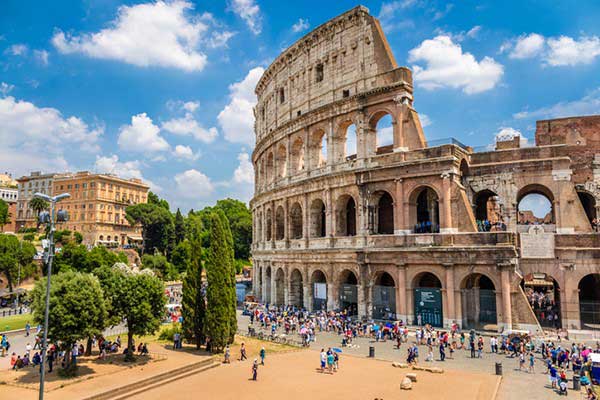 Considering Rome's history spans nearly 30 centuries, my guess is that you've heard of this city. That being said, knowing of it and visiting are two entirely different things.
Rome is a breathtaking city, and a history lover's dream come true. I remember walking through the Roman Forum in awe, while remembering that many names that are now chiseled into our collective memories walked those very steps. What struck me about Rome was that nothing disappointed. I've been to cities in the past where the city was so well known and overhyped that, frankly, I was underwhelmed, but that's not the case with Rome.
From the Pantheon to the Colosseum, Palatine Hill to the Trevi Fountain, with Rome you're in for a real treat. If it wasn't enough that Rome holds a handful of the world's great sights, of course they also have to have some of the finest cuisine around. In Rome, you'll eat like a king (or emperor for that matter.) Almost every square in the city has enough food and wine to keep you happily under Rome's spell.
Rome has been around for quite some time, and it's clear that it will be around for as long as humanity is because it has an enduring spirit that few other cities could ever dream to aspire to.
Where to Start?
With a list like this, there's no wrong way to go about it. It's entirely possible that my favorite city on this list, Istanbul, could be your least favorite, and that's okay. To travel is to discover what it is you actually appreciate about a city, and to learn more about yourself in relation to that appreciation.
These 10 cities have all, in some respect, played a role in human history, and some more than others, but what ties them together is that the world would not and could not be the same without them. From that lens, we owe it to ourselves to learn the impact these places have had on humanity at large.
Time, sadly, moves faster than we can comprehend, and before we know it years will have gone by and these cities will be comfortably tucked away on a to-do list. If there's one thing I've learned in this life, it's that the world is unpredictable, so we must do what we can, when we can. True, travel isn't for everyone, but if it is for you, then you owe it to yourself to take out that to-do list and slowly, but surely, begin crossing them off.
Related Articles
The Cheapest Places in the World to Live
Living Internationally: How to Enjoy a Roving Retirement