You can travel in style and stay in amazing places (like Vilcabamba, pictured) when you have the secrets of the roving retirees.
---
Traveling the world in retirement was once the sole purview of the rich and famous…but no more.
These days, the world is more accessible than ever to everyday people—if you know how. Getting around it is easier and cheaper than it has been for any previous generation. Nowadays, it really is possible to spend a month savoring the culinary and cultural delights of Paris, a few months soaking up the sun on Mexico's Riviera Maya and a few more exploring the diverse wonders of Southeast Asia. And all for much cheaper than you might expect.
With so much on offer in the world, it's no wonder that, with each passing year, more North Americans are discovering the joys and pleasures of a traveling retirement. What these roving retirees have discovered is that you can explore the world—traveling as slow or as fast as you like—often for less than the cost of staying at home. You can make it up as you go along, heading to whatever European city or Southeast-Asian foodie hot-spot that the next low-cost flight takes you to. Or start by creating an itinerary to match your bucket lists.
Many folks use their roaming adventures as a way to find their favorite spot for a full-time overseas retirement. "We decided to make a list of countries we wanted to see, with the thought that we might eventually find somewhere we wanted to settle," says Tricia Lyman, who since 2012 has traveled throughout Latin America with her husband, Mike (both in their 60s). Having visited Ecuador, Costa Rica, Nicaragua, and Peru, the couple is currently in Puerto Vallarta, Mexico. They plan to explore Europe in the near future.
"Our plan was to travel through a number of countries, and if we found somewhere we liked, we'd consider something more permanent," says Tricia. "We like it here [in Mexico] and it's a great base for us—for now."
Seattle natives Greg Winker and Molly Stacy have traveled throughout Europe and Asia, having put away enough to enjoy an early retirement. And they wouldn't trade their new nomadic life for anything.
"We started this thing thinking that, if it didn't work out, we could always go back to work, but six months in, I was ruined for ever working again," says Greg Winker. "I'm so glad my life has turned out this way. All I want is to continue."
And, as many of these intrepid explorers report, traveling the world need not be as difficult or as costly as you would think. In fact, if you plan your epic adventure right, you can save tens of thousands of dollars.
Neither Yvonne nor Michael Bauche qualified for a pension in Canada. And so the adventurous duo decided to embark on a round-the-world trip that has seen them visit Belize, Guatemala, Honduras, Portugal, Italy, France, and the Caribbean. "We cut our expenses in half," says Yvonne of their new life on the road. "Running two cars, paying for electricity, gas, phone, cell phone, internet, food, and eating out used to cost us almost $4,000 a month. Our average expenditure is now about $2,000, and we live and play very well on that."
Cost-saving and adventure aside, the real benefit of this lifestyle is flexibility. As Tricia Lyman points out, not being tethered to one place has enabled them to see so much of the world. They can come and go as they please, and this flexible lifestyle has made their adventure all the more memorable.
"We now have friends in many countries and have experienced numerous cultures, sharing our lives with others," she says. "We are having such an amazing experience."
And with the right secrets, you can do it too…
Get Your Free Report on the World's Top 10 Retirement Havens
Learn more about the best places in the world to retire in our daily postcard e-letter.
Simply enter your email address below to sign up for our free daily postcards and we'll also send you a FREE report on The World's Top 10 Retirement Havens.
Get Your Free Report Here
Financing Your Journey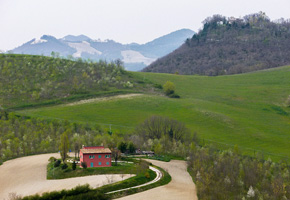 As Yvonne Bauche explains, every little bit helps. By setting aside just a small portion of your weekly or monthly income, you can soon build a nest egg big enough to get your roving retirement underway.
"We put a minimum of 10% of our income into savings before we did anything else," she says. "This forced savings plan soon added up, and we quickly adapted to living on the balance."
But Yvonne is quick to point out that you don't always need to accrue massive savings to begin your worldwide journey.
"If we had waited until we had saved enough for full-time travel, we would still be working," she says. "Instead, we figured out how to generate a regular monthly income from the road, as neither of us qualifies for a pension."
"We hired a property manager, found full-time tenants, and turned our home into a rental property."
Another couple who opted to rent their home to fund their travels is Dan and Char Marshall. Their roving retirement has taken them to such countries as Cambodia, Italy, and Ecuador. Like the Bauches, the Marshalls also opted to save in advance to make their dream journey a reality.
"When we were working, we saved and invested 15% of our take-home pay," says Dan Marshall. "We are fortunate to own a house that rents for a substantial sum. So we can travel without dipping into our investments too much."
Molly Stacy and Greg Winker also went without many luxuries during their earlier lives as accountants in Seattle. But they're reaping the rewards for it now, retiring at the ages of just 45 and 56, respectively. From Seattle, they've gone on to explore the Amazon, and hike the Camino de Santiago in Spain and the Shikoku Pilgrimage in Japan.
"The big thing for anyone is to live below your means," says Greg. "The smaller your habits are, the less you have to save to maintain them."
"Our biggest tip is, don't leave too much expense back in the U.S.," says Greg. "When you don't have any expenses to pay back home, it's easy to keep your travel affordable. We don't own a house. We still have a car in Seattle, but we got on this new insurance plan called MetroMile, where you pay by the mile instead of monthly. So if you aren't using your car while traveling, you don't pay anything. We also have a $3-per-month cell-phone plan that gives us 30 texts or 30 minutes per month. We hardly ever need the phone, because WiFi is everywhere."
Since first taking off in 2010, Betsy and Warren Talbot's worldwide adventure has taken them to such far-flung places as Mexico, Spain, Turkey, and even Antarctica. To afford this, they began cutting back on non-essentials and selling unwanted possessions on Craigslist over a two-year period. Betsy says adapting to their new, more frugal lifestyle was surprisingly easy.
"Sacrifices sound really depressing to people—and they would have been for us, too, if we didn't have all these exciting plans," she says. "But we knew we were boarding that plane in October 2010…I was excited about that, so it didn't feel like sacrifice at the time. We were able to make the saving process into part of the adventure."
Saving Money on the Road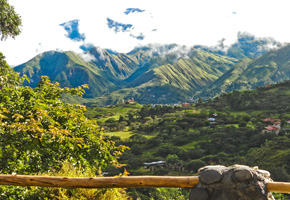 "There are many routine expenses at home that you don't have while traveling, like internet, electricity, and the costs of running a car," says Dan Marshall.
"While traveling, we tend not to casually spend money, and we can rent out our house when we're not living in it. Also, you spend less on nicer accommodation than you would in the U.S."
The Bauches recommend traveling in the low or shoulder season wherever possible, as this is when the lowest fares (and deals on accommodation) can be found. In Europe, the low season is generally April to mid-June and September to October. In South America the low season corresponds with the southern hemisphere winter (June to August).
By traveling in the off season, Greg Winker and Molly Stacy were able to find digs in Paris near the Louvre for just $50 a night and shack up in a castle in Lisbon, Portugal, for just $500 for two weeks.
"A lot of it is research and planning," says Molly of the couple's approach to travel. "If you do your research, you'll know that, six months ahead of time, you can get a train ticket from London to Paris at the cheapest price. After that, it keeps going up."
Another option is to avoid the most popular tourist spots, as these tend to entail the highest prices.
"Get off the beaten track," says Yvonne Bauche. "Well-known tourist destinations are much more costly than the smaller towns."
A great way to think of this is balancing out your destinations cost-wise. For example, by spending six months or more in low-cost places like the highlands of Ecuador, you'll be able to save enough to enjoy a month's stay in a more expensive spot, such as Paris.
"Cook for yourself or eat local and use local transport whenever possible," says Yvonne. "For us this is part of the adventure. We love to try new foods and cuisines.
"Be creative. By combining ferry and bus services with more inexpensive flight routes, you pay less and see more. By taking a flight into Cancún, Mexico, then traveling by bus and ferry to Ambergris Caye, Belize—rather than flying direct—we saved over $800."
Visas are another thing to consider, but you usually have options. "Many countries offer a visitor's visa for 90 days with little or no difficulty," says Mike Lyman. "We figured we would spend about 90 days in each country. That way, we don't have to involve ourselves in any lengthy visa application process anywhere. Ninety days is enough time to see a good bit of any country, if you're organized about it—at least the parts that interest you."
The low cost of living in many countries also helps make your adventure cheaper. Bob Patrick, who is now in Spain but has spent much of the last two-and-a-half years housesitting in Ecuador, says that shrewd shopping, combined with Ecuador's already-low costs, enabled him to live comfortably on less than $8 a day.
"Since I was not paying for accommodation, I only had to feed myself," he says. "I cooked most of my own meals, which is one huge advantage of having all the comforts of home available to you. However, that did not stop me from eating out when I wanted to. A typical Ecuadorian lunch is just $2.50 to $3.50, on average. That is for a glass of fresh fruit juice, a bowl of soup, a plate of rice or potatoes, a small salad, some chicken or beef, and a dessert.
"In addition to groceries, I had non-food items such as paper products, home care products, and personal care items to purchase. That still left me money to enjoy spending time with expats at their local hangouts and sharing a cold beer or a glass of wine with them. And all of this added up to just $7.35 per day."
Affordable Accommodation Wherever You Go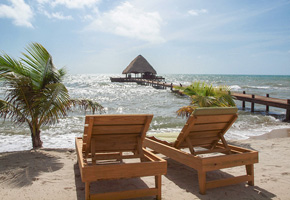 As nice as it can be to splash out on the five-star experience and be pampered in a posh hotel, you can't travel the world that way without racking up expenses. A far more affordable and hands-on way to see the world is through housesitting—looking for people who want someone to watch their place for a few weeks or months at a time. Housesitting gives you a free base from which to explore your host country. You'll have ample time to sample the lifestyle on offer and see the sights, as well as find and arrange your next housesit to continue your adventure.
"Housesitting is the key to our lifestyle," says Yvonne Bauche. "Over the last three years we have housesat in a 15th-century home in London, a Tuscan farmhouse, a French vineyard, a Spanish casita, a luxury villa in Costa Rica, deep in the Belizean jungle, and in several ocean-view villas in the Caribbean. We estimate we have saved over $75,000 in accommodation costs by housesitting and have gained unique insights into different retirement lifestyles."
And the Bauches aren't the only retirees to swear by housesitting as a cheap way to travel. Bob Patrick has journeyed extensively throughout North and South America over the last five years without paying a dime on places to stay.
"I definitely recommend this as a way to travel the world," he says. "It is a very affordable way to see incredible places. I stay in some beautiful locations and nice homes, paying only for the cost of my food and maintaining the home.
"I think it would be a great way for someone who is looking into becoming an expat to learn about different countries without a high cost. You could do a housesit in one country for two or three months before moving on to another and doing the same."
The internet should be your first point of call for finding housesits abroad. Websites such as Trustedhousesitters and Mindmyhouse are great places to start. By signing up to sites like these, you can look through housesitting options around the globe and contact the homeowner directly.
Once you get one housesit, more will follow. The more referrals you get from past housesits, the easier it will be to get more of them down the line.
"Referrals are the best way to get a housesit," says Bob. "If you are just starting out, get two or three personal references. Once you do a housesit, be sure to ask for a reference letter to start building your reference portfolio. If the website has an option to do so, put your references on your profile for homeowners to view."
If you don't want to housesit, there are other options available to you. Throughout their travels, the Lymans have used sites such as Airbnb, which puts you in touch with people around the world who are renting rooms, apartments, or houses. CouchSurfing.com, which helps you stay with locals in locations across the globe, and HomeAway.com, for cheap vacation rentals, are also great ways to find affordable places to stay during your travels.
"We found affordable places within our budget, and we never felt frightened or uncomfortable anywhere we stayed," says Mike.
Another possibility is renting an apartment for two to four weeks, as the Marshalls do.
"This is much less expensive than hotels, and gives you the option to cook your own food," Dan says. Like housesitting, renting an apartment affords you your own base from which to explore the area. It lets you experience life more like a local…and saves you money long-term.
Rentals, however, vary from region to region. In Southeast Asia, furnished short-term rentals are easy to come by. This is not the case, however, in cities such as Paris and Panama City, due to legal restrictions. Here, housesitting and casual rentals like Airbnb are better alternatives.
Get Your Free Report on the World's Top 10 Retirement Havens
Learn more about the best places in the world to retire in our daily postcard e-letter.
Simply enter your email address below to sign up for our free daily postcards and we'll also send you a FREE report on The World's Top 10 Retirement Havens.
Get Your Free Report Here