I get a couple of emails a month like this from International Living readers:
"I've been doing my research as you suggest. I know I want to make my move abroad, but no matter how many likely destinations I cross off my list, I still have too many to choose from. Where should I go?"
I usually have to answer that I'm the wrong guy to ask—I haven't been able to choose, either…
Since we left the States in 2001, my wife, Suzan, and I have lived in seven communities in four different countries. We've loved every one of them.
Becoming a "serial re-locator" is one solution to the problem of having too many great places to choose from, but it's not the right decision for everyone moving abroad—or even for most people. Most people are looking for that one place with the right combination of attributes for them…the place that meets their personal requirements for culture, convenience, cost, and comfort.
Each country on our beat offers its own flavor and advantages:
Costa Rica—gorgeous, eco-friendly, and easy to assimilate.
Belize—steeped in Mayan and Caribbean culture, yet English-speaking, so no language hurdles to jump.
Panama—prosperous and stable, with a well-established expat community.
Colombia—extraordinary climate and scenery, but largely untrammeled by North American expats.
Southeast Asia—exotic, warm, and remarkably affordable.
Mexico—familiar, close to home, and diverse, with dozens of potential spots to settle.
Ecuador—welcoming, affordable, with some of the best weather on the planet.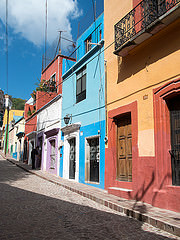 The list goes on, and on, and on.
It's no surprise that I get those emails when you consider what's on offer in the world. You can be very particular about the kind of situation, lifestyle, or climate you'd like…and still end up with three or four locations that fit the bill. I sympathize completely.
My own solution was to try out all of the likely candidates for a while, but as I said, that's not a viable option for everyone, or even for most folks.
The other two solutions are much more practical.
If you absolutely can't narrow down your choices to just one spot, the first solution is to spend a month or two in each of your top picks during the off season (and everyplace has an off season, believe me—the hot or cold or windy or dusty or humid or dry or stormy part of the year). That way you'll see what it is really like during the least attractive time of the year…something you want to know before committing to a specific location.
That's a great solution, but it takes time…and you may or may not consider it to be money well spent to spend on a month or two in a place you eventually cross off your list.
The second solution is quicker and cheaper: Talk to people, in person, who actually live in the places you're interested in. Go to a conference…preferably someplace close to home, easy to get to, and fun in its own right…where a group of practicing, experienced expats all get together to share all their knowledge and experience with you, up close and in person, in a matter of days.
Here, face to face, you can ask all the questions you have of those living in the countries you're interested in.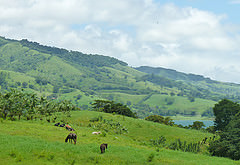 This goes a long way toward narrowing your choices. I know from personal experience, because I see it happen every time International Living holds its annual Ultimate Retire Overseas Conference. International Living's top experts and expats from around the world attend.
I emcee this conference, so I see it firsthand. Many attendees who are new to the idea of living abroad leave the conference with more options than they ever knew existed. And many attendees who have already done their research—like the ones who send me the emails I mentioned above—leave the conference with a much better idea of where they should go.
To fine-tune your shortlist of well-researched potential destinations—quickly, affordably, and pleasurably—the Ultimate Retire Overseas Conference is unrivaled.
This year's Ultimate Retire Overseas Conference is coming right up, and I am personally looking forward to it. It gives me a chance to spend a long weekend in Cancun, Mexico—one of my favorite places, with some of the world's best silky, white-sand beaches, impossibly warm, turquoise water, and incredibly blue skies. The perfect place for a mini-vacation while you discover all the possibilities open to you.
It's a tough job, but somebody has to do it.
If you're trying to narrow down your own overseas choices…or even if you're new to the concept of living, working, or retiring overseas and looking for some likely choices to begin with…maybe I'll see you there.
Get Your Free Report Here
Learn more about the best places in the world to retire in our daily postcard e-letter.
Simply enter your email address below to sign up for our free daily postcards and we'll also send you a FREE report on The World's Top 10 Retirement Havens.

Get Your Free Report Here