For a lot of people, the idea of living in a remote, quiet, off-the-beaten track paradise overseas is a great one…but for people who prefer amenities like fine dining, top-quality healthcare, and good shopping on their doorsteps, city living just can't be beat.
A growing number of retirees are choosing to move to built-up zones in their golden years where the cost of living is a fraction of what it is in the States but still has the same benefits of an urban lifestyle.
Here are five urbanized areas overseas where retirees are enjoying the sophistication of city living—without the high price tag.
Montevideo, Uruguay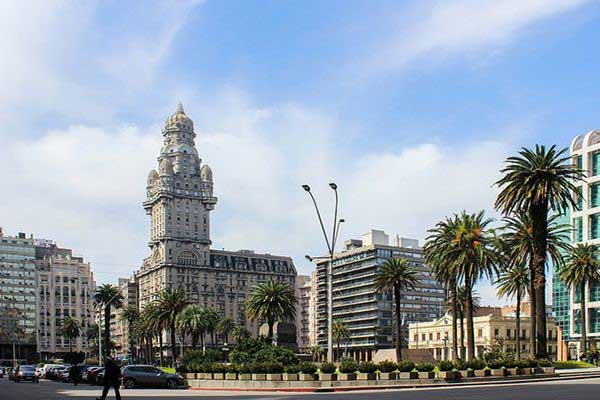 Every year more and more North American expats settle in Uruguay, and more expat groups are springing up in Montevideo, making it easier than ever for newcomers to get settled in their new country.
"My wife Rita and I spent a week walking in and around Montevideo; we fell in love with the calm, easy-going lifestyle, as well as with its blend of European cultures with a South American twist," says IL Correspondent Jim Santos.
Montevideo is a coastal city on the Rio de la Plata. With a population of 1.4 million—almost half of Uruguay's population—Montevideo is Uruguay's capital city and is the country's main commercial and cultural center.
The city has many large parks, plazas, tree-lined streets, sandy beaches, and wide avenues.  While Montevideo's seven-mile coastline is not technically "oceanfront," it looks like the ocean.
At night there is dining, tango classes, theatre, and various nightclubs. There is nightly outdoor entertainment at Parque Rodo's summer amphitheatre during the 40 days of Uruguay's Carnival.
Here two people can live on $3,200 a month renting a one-bedroom, furnished apartment in Pocitos, the most popular expat neighborhood in the city.
George Town, Penang, Malaysia.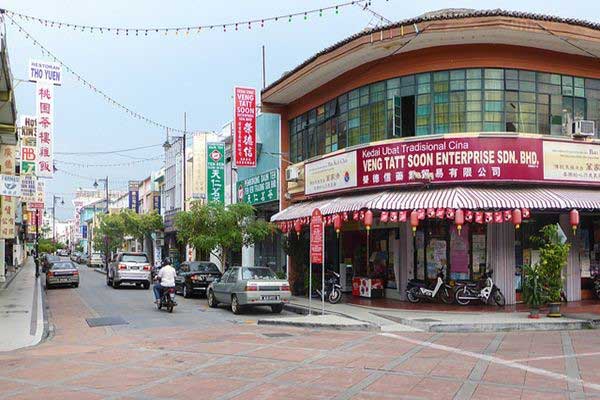 The tropical island of Penang, off the coast of Malaysia, has been a firm favourite among savvy expats for decades. The island of over 1.6 million souls, packs a punch. The low costs make it affordable even on a more modest budget and exploring further afield in Southeast Asia is easy thanks to the international airport.
George Town, Penang's largest city, is home to eclectic architecture, culture, fantastic street food, high-end shopping centres and a vibrant art scene—including a month-long George Town festival that celebrates the arts in every form imaginable.
The lifestyle here is comfortable and First World.  As a former British colony, English is widely spoken, making it easy to make friends. And with a mix of cultures and cuisines, it's a must-visit for foodies.
A couple can live here for $1,500 if you really watch your spending, but if you want to splurge and spend $2,500 a couple can live an indulgent life here. It's a luxury life on an affordable budget with all the comforts and conveniences of home.
"My wife and I first came to Penang in 2008 and after two weeks we decided that it was the perfect place for us to live," says IL Malaysia Correspondent Keith Hockton. "From the region's best street food to smart restaurants, bars, shopping malls, and movie theaters, it had everything that we needed and more."
Porto, Portugal.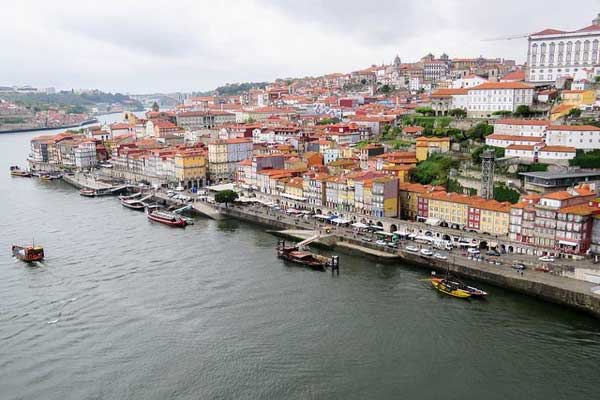 Porto, the second-largest metropolitan area in Portugal after Lisbon, ticks all the boxes for scenic grandeur and vibrant culture.
Located on the Douro River, where it flows into the Atlantic, the city offers is an enchanting combination of Old World charm and First-World convenience wrapped in a consummately affordable and attractive package.
Still something of a hidden gem, the city center is home to less than 240,000 people and has a small city's feel and friendliness. But it's also a thriving business city with an international airport.
For all Porto's natural and architectural beauty, fine food and wine, and pleasurable pastimes, it's surprisingly affordable to live here—a monthly budget for a couple runs to $1,550.
Expat Jamie Sung rented a charming old house in the historic northern city. "Including expenses, it cost about $780 per month," she says. "For someone who was paying $1,500 per month for a room in a two-bedroom apartment in Santa Monica, California, this dramatic decrease in living expenses allowed me to spend less time working just to pay the rent, and more time actually living and experiencing life."
Panama City, Panama.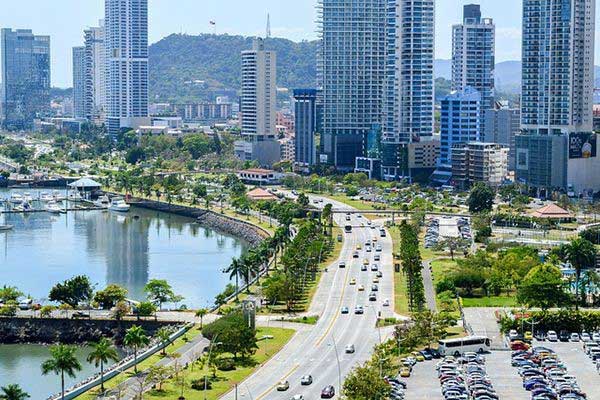 Panama stands out among the world's top expat destinations, due to its solid infrastructure, top-class amenities, and proximity to the U.S.
It's capital city, Panama City, is a true First-World city in Central America. High-speed internet and cell coverage are commonplace, and the quality of air, water, and power is excellent.
The skyline boasts skyscrapers, modern office buildings, condo complexes and hotels of shining glass and steel, with world-class views of the Bay of Panama. Home to more than 80 of the world's largest banks, the city is a major international commerce and banking hub.
Panama City has a remarkable number of restaurants—a foodie paradise—park areas, water fronts, and a UNESCO World Heritage historic district. Plus, the U.S. dollar is used here, making it especially convenient for expats from the States.
This modern city offers inexpensive cosmopolitan living with many of the conveniences you'd expect in New York, Miami, or any other major city. A couple can live a comfortable retirement, in a rented two-bedroom apartment in a central area, for $1,765 a month. Choosing for more exclusive residences, a budget of $2,890 a month would fund a more lavish lifestyle.
Deborah Jenkin and Ricardo Blank moved to Panama City in August 2017, and they haven't looked back. The couple rents a three-bedroom condo of over 2,700 square feet for $2,000 a month.
"We looked for an apartment with a downtown address, so it would be easy to walk everywhere. We walk to restaurants, shopping malls, movies…we really enjoy the city life here."
Medellin, Colombia.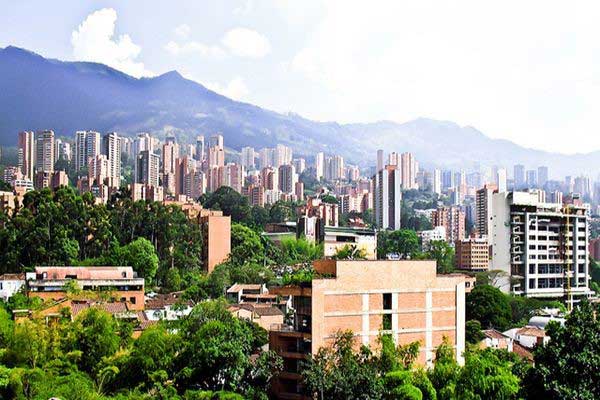 Medellín, Colombia's second largest city, is located in the middle of Colombia, tucked into a valley surrounded by the Andes Mountains. Known as the City of Flowers, Medellín is attracting more and more retirees who want to live an outdoor-based, active lifestyle in a city that enjoys a spring-like climate year-round, affordable healthcare, and a lower cost of living than many cities in the U.S.
Although the greater Medellín area has nearly 3 million people living there, the city really feels more like a lot of neighborhoods connected to each other by green spaces.  Accented with green parks, flowers that are always in bloom, gurgling brooks, and hundreds of birds in brilliant colors—Medellín feels smaller than the metropolis that it is.
"I live in Medellín's upscale neighborhood of El Poblado for 60% less than it cost me back in Maine," says IL's Colombia Correspondent Nancy Kiernan. "My combined utilities—water, waste, gas, electric, trash removal, cable, internet, home phone—average $94 per month."
The cost of living will depend on what type of lifestyle retirees choose but Medellín is less expensive than many comparable U.S. cities. A couple could live well on a budget from $1,400 to $2,000 per month.

Related Articles
5 Capital Cities Where a Couple Can Retire on Less Than $37,000 a Year
The World's Best Places to Retire
Top 5 Healthiest Places in the World