Hi IL experts
My husband Bill and I want to leave the miserable winters behind and move our retirement overseas. We are both in our mid 60's and of good health.
We are still undecided on where we want to retire to but we are open to suggestions. We have a combined SS of $1950 per month and some savings also.
We are open to learning the language of our adopted country but have not decided on whether a coastal, mountain or city life will be for us.
We are open to all advice and suggestions.
Thanks Vickie and Bill
Jim Santos – IL Coastal Ecuador Correspondent
Wherever you go, you will certainly be away from miserable winters. Most places on the coast are between 75-85F for most of the year, getting just a bit cooler and a little hotter at the height of the seasons. In the many beautiful places in the Andes, you can virtually pick your preferred climate by choosing your altitude.
It is probably best to come out for a a few weeks (or longer) and see for yourself what Ecuador has to offer. There are some sample travel itineraries on our web site at https://internationalliving.com/country_clubs/ecuador/travel-itineraries/, and of course I will be happy to answer any questions.
Saludos,
Jim
Don Murray – IL Riviera Maya Correspondent
Hello Vicki and Bill and thanks for connecting with us. Our overseas team members, across the globe, were all in your position at one point so we can relate to your dilemma.
I think the first thing to remember is that while researching various locations is crucial, your final selection for your new retirement country need not be a permanent decision. If things don't work out in your new home country, you can try again. It's not uncommon for expats to discover, despite all research, their initial choice wasn't quite right and move to another country. So, don't feel too much pressure to get it exactly right the first time.
The good news is that there are many wonderful countries, regions, large cities and quaint villages available on the planet, all offering a full menu of opportunities and adventure. That said, I suggest you take a look at Mexico, our retirement home. After spending two years in Ecuador, we determined that Mexico would be a better fit for us.
Mexico is close to the U.S. and is International Living's number one choice for retirement in 2017. It's a huge country whose shorelines are bathed by the Pacific Ocean, the Gulf of Mexico and the Caribbean Sea. The mountainous Central Highlands host the largest, most popular expat retirement areas in the country. Check out Chapala, Ajijic and San Miguel de Alende, all quite economical with nearly perfect weather, year 'round.
Mexico's infrastructure is fully functional with a stable power grid, fast Internet, good roads, a wonderful medical system with modern hospitals and a rich culture. Oh, and did I mention the low cost of living? One can live a very nice life in Mexico with your income and with the current favorable exchange rate between the U.S. Dollar and the Peso, you would also enjoy additional savings.
Mexico offers a rapid path to permanent residency if you are a retiree. Simply contact the local Mexican Consulate in your state to begin the process. We had our Permanent Visa in only a few hours, issued the same day we applied. The paperwork was minimal compared to other countries.
Good luck!
Don Murray
Nanette Witmer – IL Chiriqui Correspondent
Vickie and Bill,
You might to seriously consider Panama and more specifically the area of Chiriquí. Chiriquí is located on the border with Costa Rica. First since you are undecided about coastal, mountains or city life, we have all three here in our province. Within a hours drive you can experience many different eco climates, elevations, beaches, towns and a few cities like David.
The issue of language is always a consideration. Luckily though, the small mountain town of Boquete is home to a large expat community who speak English. Lots of people find it a comfortable place to stay to start getting used to the area, exploring and finding information among other expats who have lived here awhile.
I always advise spending at least 6 months in a place really diving into what life is like and get a real experience and sense of being a full time resident. Plus it gives you the added benefit of experiencing both rainy season and dry season, which you should do also before making any kind of commitment.
The money you have for a monthly budget will more than enough pay for a nice lifestyle in the area. Your biggest cost will housing. If you come during off season, meaning mid April through November, you will find that you can easily find a wider selection of housing at reasonable rates.
I hope you can see our wonderful country and all it has to offer for retirees.
Nanette
Glynna Prentice – IL Mexico Editor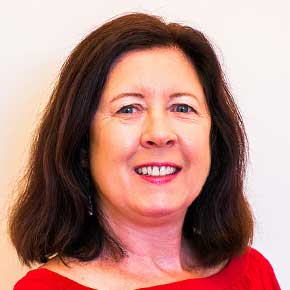 Hi Vickie,
Many folks take up the expat life to get away from cold winters! And Mexico has plenty of beaches, as well as temperate weather even in many mountain areas, like the Colonial Highlands.
Right now the US dollar is very strong against the Mexico peso, with over 20 pesos to the dollar. This makes Mexico a bargain—very affordable indeed. With that exchange rate, and the amount of your social security, you both would qualify for temporary residence visas, which are valid for up to four years. That's according to the income requirements for 2016 (I have not yet seen the requirements for 2017).
A couple can live comfortably in Mexico on as little as about $1,500 a month, including rent. But that does not apply for all expat havens in Mexico. Many beach destinations will cost you more, for instance. You'll be able to sign up for Mexico's low-cost public healthcare system once you have residence visas, and you can pay for private healthcare in cash…but you might not be able to afford private insurance. Keep in mind, as well, that you'll need to earmark extra funds for setting up life here when you first arrive. And, of course, Mexico's cost of living could rise, or the exchange rate could worsen, either of which would raise your costs.
All of which is to say that yes, Mexico is an option for you. And its proximity to the US makes it convenient. But, as I say, you won't have much of a margin on expenses, so it's worth your visiting to see how comfortable you feel with that, and whether Mexico meets your needs.
Good luck!
Jason Holland – IL Roving Latin America Editor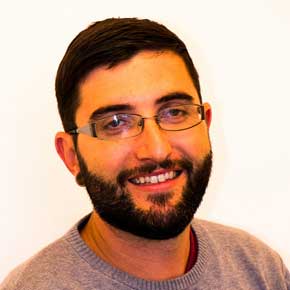 You might check out Roatan, an island in the Caribbean off the coast of Honduras. For an island, it's actually quite affordable. A typical retired couple has a monthly budget of around $2,000 to $2,500 including all their expenses. But there are definitely folks living there on less too, and they live well.
You can rent a condo near the beach for around $500, sometimes less if you get a deal. And local restaurants offering delicious but simple meals for around $5 a plate. If you stay away from the tourist places, you can definitely save. And you can enjoy a great lifestyle of white sand beaches, beautiful calm turquoise waters, and plenty of activities. If you're into watersports like fishing, boating, and diving/snorkeling – it's ideal. But if you just like relaxing at the beach – and enjoy warm weather year-round – that works too in Roatan.
A bonus – they do speak English on the island as it was a former British colony
Wendy Justice – IL Vietnam Correspondent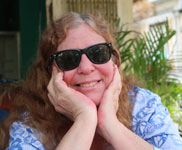 Hi Vickie and Bill,
I'd suggest that you take a look at my adopted country, Vietnam. One thing that I really enjoy about living here is the weather. It's warm year-round in the south, but in the north, where I live, we have four distinct seasons. The entire east side of the country lies along the South China Sea, with countless beautiful beaches, and the interior is almost entirely mountainous. There are big, cosmopolitan cities like Hanoi (where I live) and Ho Chi Minh, attractive mid-size cities including Da Nang and Nha Trang, and friendly, comfortable small towns, like Hoi An, Dalat, and Vung Tau.
Learning the language would make life a bit easier and would add to the experience of living here, but you can get by quite well speaking just English. The locals love it when you try to speak their language, though, even if you speak it terribly.
Your budget would be more than enough to afford a very comfortable lifestyle anywhere in the country, and Vietnam really does have something for everybody.
Best regards,
Wendy Justice
John Michael Arthur – IL Central Valley Correspondent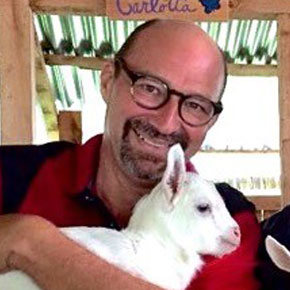 Hey there Vickie and Bill!
Here in Costa Rica, I can tell you that it IS possible to live on $2000 a month. We do it. You might check out this website: http://retireforlessincostarica.com Paul and Gloria have been doing it for years and they have a complete running expense report for every month of the year.
That said, city life here and more so, coastal life, costs more than life in the mountains. We live in the mountains of the Orosi Valley in the central part of the country. The area is beautiful and is visited by some tourists during the high season, but it isn't high on the "tourist list" for North Americans (Europeans love it though). For that reason, prices remain in line with usual Costa Rican prices instead of the inflated prices you find in tourist hot spots. And of course, city life is always more expensive than rural life just about anywhere in the world.
It's great that you're interested in learning the local language. I can not recommend that enough. Not only does it open up the cultural doors of the country, giving you an enormous boost over folks who don't speak it, but the locals just love you for trying—no matter how bad you may be at it. HaHa! And away from high tourist concentrations, there is less English spoken. That's not to say you can't do well if you don't speak the language; I know many folks who do fine with minimal Spanish. But it is definitely easier if you do.
In our neck of the woods, temperatures average low 60's over night and upper 70's during the day.
I hope that helps with some of your decision making.
John Michael Arthur
Jackie Minchillo – IL Coastal Costa Rica Correspondent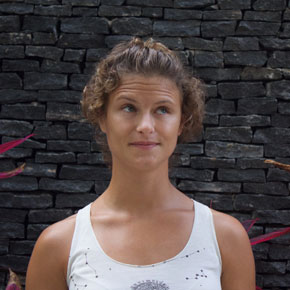 The biggest considerations in terms of budget I would say is evaluating what your necessities are, and what elements of your lifestyle you're willing to change or adapt. It is possible to live in Costa Rica on less than $2,000 per month, but there are certain areas it would be more feasible than others and certain things to consider. If you choose a coastal region for example, air conditioning is pretty much a much and the cost of electricity is high. In the Central Valley though, many expats save on monthly utility costs by not needing to run any air conditioning or heating. Another big consideration in terms of budget is whether or not you're willing to live without a car. Having a car in Costa Rica will significantly increase your monthly living expenses in most cases. Can you adapt to eating locally grown and produced foods? If so, your monthly food costs will stay low – but if you will require some comforts of home, you will pay more for imported items at the grocery store.
In terms of region, in Costa Rica I would say the biggest differentiator between the beach and the mountains is going to be the climate. I would recommend ideally visiting both at different times of the year. The beach is for sunshine lovers who can handle the heat, while the Central Valley is more renowned for a comfortable, year-round climate – there will be times where you'll wear jeans and a light jacket – at the beach you'll never need those items. I would say in general most expats in the Central Valley find the cost of living to be a bit lower than at the beach, but again this is highly dependent on your daily lifestyle and what you require for your own personal comfort.
Suzan Haskins – IL Editor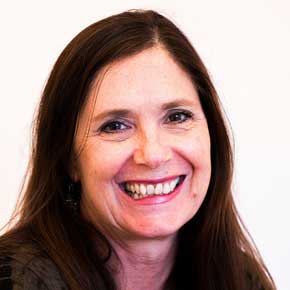 Hi Vickie,
The best advice is to do what you say you haven't done yet: make a decision about coastal, mountain, small town or city life. This doesn't have to be the last decision but it should be one of the first and most important. Otherwise, we're all throwing darts in the dark.
If it helps at all, you'll be able to live on your income in most of the places IL writes about, however, you'll live more comfortable on that amount if you don't have expense electricity bills…in other words, if you live in a place with a temperate climate where air conditioning is not needed (nor is a space heater in the winter). While some people may tell you they live comfortably on the beach or in a coastal city without air conditioning, I know I personally could not do that. Electricity is something that typically costs more outside the US — so keep that in mind.
Smaller villages tend to be more affordable than large cities as there are less temptations. But you know best what your lifestyle wants and needs are. If you must have a Costco or lots of restaurant and cultural choices, by all means, choose city life.
And of course, you can move on if you discover that the first place you settle is not for you. But moving costs money, so by profiling yourself and focusing in on the lifestyle you most want, you will do yourself many favors.
Tricia Pimental – IL Portugal Correspondent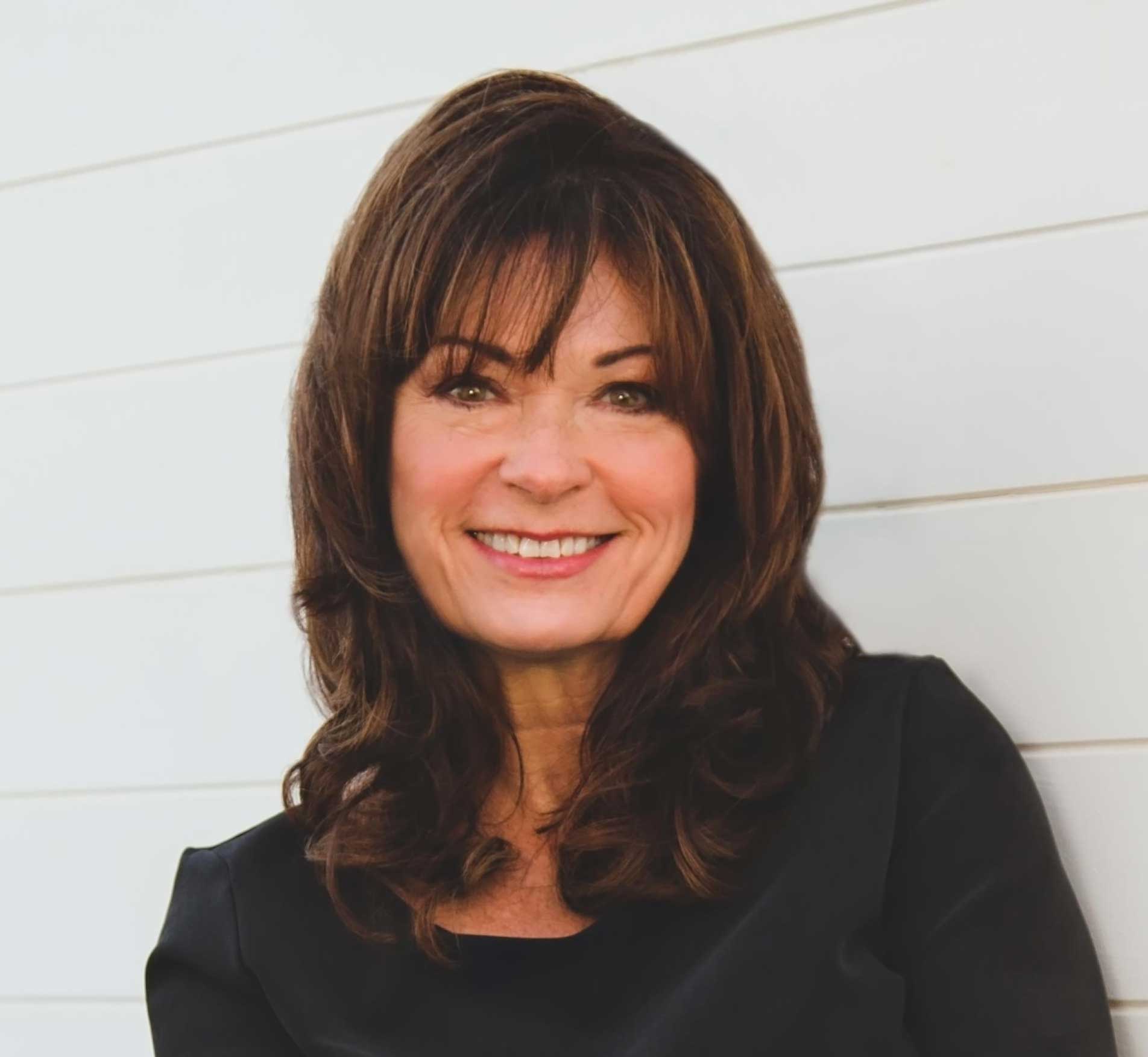 When one of our readers and her husband (late 50s, mid-60's) decided to move from the western United States to Europe, they considered France, Spain, and Portugal. They found the process of obtaining temporary residency in France time-consuming and relatively costly, and had a difficult time getting responses to inquiries about six-month to year-long rentals from Spanish real estate agents.
They opted for Portugal, getting a visa first at the Portuguese Consulate in San Francisco. Within two months of arrival they received their temporary residence cards, renewable each year.
They've lived on the coast, in towns and villages (aldeias), near cities, and traveled to the mountains. Their suggestion is to live in a town between the coast and a city, either in the north near Porto, or in the south near Lisbon. You'll have access to international airports, beaches, city amenities, and rural charm. A good example of such a town in Mafra, thirty minutes from Lisbon and fifteen minutes from world-class surfing beaches like Ribeira de Ilhas and Ericeira.
Mountain areas are lovely but far from airports and you can't count on locals speaking English. Even if you plan on learning the language, it will most likely take some time and you'll want to feel comfortable and at home in your new country. Save the mountains, like Serra da Estrela, for a visit to buy some of their famous cheese, or see the snow in wintertime.
Best,
Tricia
Ann Kuffner – IL Belize Correspondent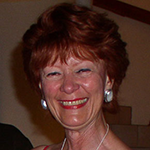 Vickie and Bill,
Belize is a country that you can add to your retirement list, to check out. To live here you would need to plan for a budget of $2000/month, which is just a bit more than what you will receive from Social Security. It's fairly easy to become a Qualified Retired Person in Belize, and receive the QRP residence status, as long as you can prove that you can bring US$2000/month into the country (amounting to $24,000/year) to live on. Since you are over 45 you qualify for this special residence status, as a retiree.
Belize is on the Caribbean Sea. The vibrant Mesamerican Barrier Reef runs the entire length of Belize, offshore. So Belize is a fantastic place to enjoy many water sports, including those that involve colorful marine life, such as snorkeling and scuba diving. In contrast, just a few hours inland from the coast you'll find the Maya Mountains, with rivers, jungle, Mayan ruins, caves, waterfalls, and rainforest. This is one of the areas of Belize where the Mennonites have their sprawling, productive farms, in Spanish Lookout . They produce most of the country's fresh produce.
In Belize English is the primary language. So it's easy for North Americans to transition.
Because the cayes – islands off the coast – are so popular, the cost of living is much higher there than on the mainland, in less touristy areas. Expat renters who live on the cayes often spend US$3000/month or more. So this area would not work for you, with your budget.
The two areas that are decent options for you are the Corozal District, on the coastline, across from Mexico; and the Cayo District, in western Belize, in the foothills of the Maya Mountains. You can live in either of these areas, as renters, for $2000/month or less, as long as you are fairly frugal. I am assuming that you have Medicare and would return to the USA for any significant health issues. Because Belize is so small, we have only a few quality hospitals. And the country does not offer a healthcare insurance program. So expats pay cash for healthcare services here.
There are fairly large expat communities in Corozal and San Ignacio. Because Corozal is right on the border with Mexico it's easy to cross the border to shop at big discount stores there, such as Sam's Club. San Ignacio/the Cayo, is close to Belmopan, the capital of Belize. That's where all the embassies are and the Belize government offices.
Fortunately, you can easily check out both Corozal and the Cayo when you visit Belize. It's only a few hours drive between them. So when you visit you could spend a few days in each area. They are so different that it won't take long for you to know which appeals more to you.
Ann Kuffner
Wendy Dechambeau – IL Ecuador Highlands Correspondent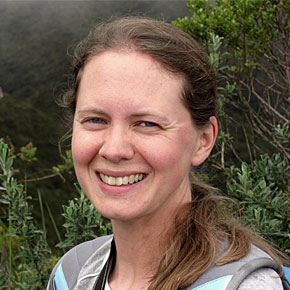 Hi Vickie and Bill,
I can relate to your desire to leave brutal winters behind for more moderate weather. That was actually one of the catalysts for my search for a new home six years ago. My family and I decided on Ecuador and have been living in a little mountain town here for five years now.
Ecuador's mountain climate ranges between highs of 65 to 80 F and lows in the low 50s to 60s F every single day of the year. No snow to shovel, ice to slip on, or breathtaking cold snaps. I find it just about perfect and love not needing both a summer and winter wardrobe.
Your budget would provide a comfortable life here in Ecuador as many retired couples live on even less. You can estimate $600 – $800 for rent, $100 for gas, water, electric, internet, and phone. And an additional $250 – $500 on groceries monthly.
It's great that you're both willing to learn a new language as the official language of many countries is not English. Here in Ecuador the official language is of course Spanish and the more you know, the richer your experience. I find learning a new language to be enjoyable and part of the adventure.
Best of luck with your decision.
Wendy DeChambeau
Jessica Ramesch – IL Panama Editor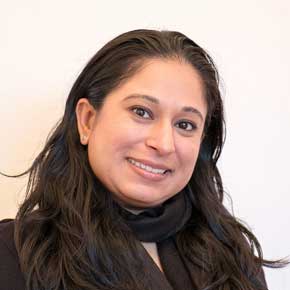 Hi Vicky and Bill,
Thanks for visiting the IL website.
With that budget you could probably live in most of the destinations IL covers. Where to go is an intensely personal decision that only you can make, based on your criteria (climate, size, etc). Whether to live in a mountain or beach community—that's a decision only you can make. I recommend making a list of the things that are important to you and the things you are willing to trade-off. Then you can use the information on the IL website to create a short-list of destinations that match your criteria.
Most of the expats that live in Panama City or Coronado beach live on about $2500 a month, including rent. If you're planning to buy rather than rent, then you could live anywhere in Panama on the budget you cited.
Just bear in mind that Panama is tropical and that can mean high humidity (in most regions) or a prolonged rainy season (more so on the Caribbean than the more densely populated Pacific region). If these are deal breakers for you then you may want to explore the many other countries covered on the IL website.
Best of luck as you continue your search.
Regards,
IL Panama Editor Jessica Ramesch
Bonnie Hayman – IL Nicaragua Correspondent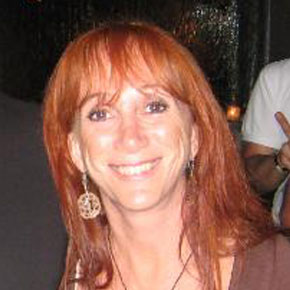 Nicaragua may be right up your alley! Since it's the most economical country in Central America, your combined social security checks should completely cover your living expenses here – including everything. A furnished apartment, utilities, food, entertainment and going out and more.
If you are not sure where you want to live, visit Nicaragua's colonial cities (Leon and Granada), or its cool highlands (Matagalpa) or colorful beach town (San Juan del Sur) before you decide where you want to settle down. All of these places have great language schools where you can pick up Spanish quickly.
The Nicaraguans are wonderful and you'll also feel comfortable with all the expats who have decided to call Nicaragua home. There are so many activities to do, you will never get bored! Good luck in your search for a new home.
Valarie Schneider – IL Italy Correspondent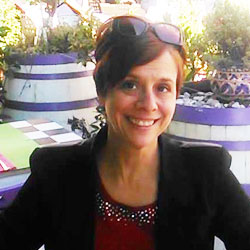 Hi Vickie and Bill,
I can understand the desire to not suffer through miserable winters and to enjoy a different lifestyle – you've earned it! :) Your budget certainly will allow you to live just about anywhere in Italy, though as you can imagine, the main tourist cities cost more. First thing you'll need to do is narrow down your focus: do you want a vibrant city, a smaller city, a smaller town? Do you want to be in town where you can enjoy the amenities and interactions, or do you prefer country life? Are you looking for a less-known place or do you want to be in the center where you can easily get to the cultural areas and events? I'd recommend thinking about what kind of daily life you envision will make you happiest. Then, I can help you decide what regions and towns might be good matches for you!
Best wishes,
Valerie
Steve Lepoidevin – IL Thailand Correspondent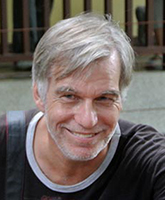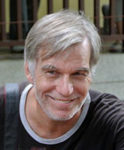 Hi Vickie and Bill,
Finding a great place to retire may take a couple of trial runs. It's best to narrow down your choices and try each out for a few months.
We lived in Chiang Mai, Thailand, for three years and loved it! With your combined income, you can certainly satisfy the Thailand retirement visa requirements ($1855 per month). Chiang Mai has a very inexpensive cost of living, lots of good accommodation, thousands of expats and most of the amenities you would be looking for. And more great restaurants than you would ever be able to visit in a year! The beach resort areas are only an hour or two away by plane.
It does get a little smoky during the months of January to March because of the burning of the agricultural land near the city during that time of year. If you live in the popular beachside locations such as Hua Hin, Koh Samui or Phuket in the south, this does not occur.
Another great location is Arequipa, Peru, where we now live. Again, the cost of living is very inexpensive. You can easily satisfy the Rentista Visa (retirement visa) requirement of $1500 per couple. Sunshine, totally blue skies and springlike weather ten months out of the year. The "rainy" season lasts about two months but the amount of rain varies from a sprinkle to a few showers for the most part. As in Chiang Mai, there is incredible food, a beautiful historic city center, lots of culture and friendly people. The coastal beaches are about two hours away by car. However, it does not have the expat population that Chiang Mai has.
Good luck in your future adventures!
Steve LePoidevin
Kirsten Raccuia – IL Southeast Asia Correspondent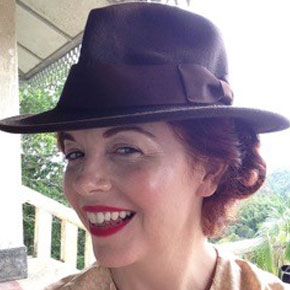 Hi Vickie and Bill,
Choosing a location for your future home is a hard one; it's a big world with a lot of choices. There are plenty of places in the world where you could live on your budget, but it all comes down to your priorities. To narrow it down, I would start thinking about what kind of climate you want. Do want tropical heat all year long, moderate temperatures, or a place with seasons (minus the snow)? When you go on vacation what is your first choice-beaches, cities, or mountains? Do you need to be close to North America? If so, how long are you willing to fly before you get home? How important is health care? All of these questions should help narrow the options a bit.
My husband and I thought we were going to Costa Rica and travelled there frequently over a ten year period. We loved the country and knew we would be happy there. We were avid readers of International Living's magazine and decided to go to a conference to meet like-minded people and to learn more about life abroad. It really opened our eyes to new countries and after a 3-week vacation in Penang, Malaysia we moved there. Although Costa Rica was our plan, once we spent a little time in Penang, we realized that it suited us even better. It's affordable, has great healthcare, the weather is always tropical, the people are friendly, almost everyone speaks English, and the food is amazing. Penang checked all of our boxes. All of Southeast Asia is pretty affordable and doable on your budget. Make a needs/wants list and put in order of priority, then will help you nail down which countries are the most suited for you. Then start visiting those different countries to get a feel for them. And remember, nothing is written in stone, if you move somewhere for a bit and don't feel like it is a great fit, you can move on. The first move is the hardest, but after that, it gets easier.
Good luck,
Kirsten Raccuia
Keith Hockton – IL Malaysia Correspondent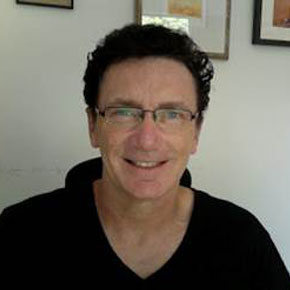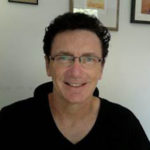 Malaysia could a good option for you.
You can rent a three bedroom, three bathroom condo on the beach in Penang for $600 a month, and then use the rest of the money for living, or traveling in Southeast Asia.
The only expensive thing in Malaysia is wine, beer and spirits are relatively cheap. Add another $300 for your monthly shopping and you are still well ahead of the game. You also don't have to learn another language here, as everyone speaks English.
Nancy Kiernan – IL Colombia Correspondent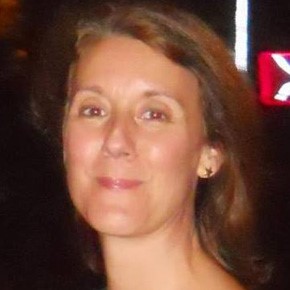 Hi Vickie and Bill,
I can certainly relate to you wanting to leave behind the snow and ice. I am from New England and am very happy that I have not seen nor shoved snow in 5 years.
My husband and I now enjoy the year-round springtime weather of Medellín, Colombia. This city could be a great option for you and your husband, not only because of the climate (daytime temperatures in the upper 70´s to low 80´s, and evening temps in the mid 60´s), but also because it has excellent healthcare for expats.
Medellín also checks your boxes for mountain living, (it sits at 5,000 feet above sea level in the midst of the Andes mountains), and city life (population of about 3 million).
If Medellín seems too large for your taste, but you still want to be in the mountains and enjoy a temperate climate, let me suggest Pereira or Armenia in the coffee triangle. These are medium sized cities that still offer all the amenities such as public transportation, shopping, restaurants, and good healthcare, but have only 300,000 to 500,000 people.
The Caribbean coastal cities of either Cartagena or Santa Marta have warm, tropical weather with temperatures in the upper 80´s to low 90´s (not a snowflake in sight). Both of these cities offer a beach and water focused lifestyle with swimming, boating, and sunbathing.
Cartagena attracts more tourists due to its large cruise ship terminal. The streets are often filled with passengers enjoying all the historical attractions, restaurants and shopping. This can make getting around town a little difficult.
Santa Marta offers many of the same benefits that Cartagena has, but it is less well known (and therefore less crowded), is a more laid back area, and has a lower cost of living.
It is certainly possible to live in any of these areas for under $2,000 per month, especially if you have purchased your home. Of course the budget will vary depending on your personal preferences for type and size of home, level of entertainment, and whether or not you purchase a car. I can tell you that I live in Medellín for 60% less than I did back in the US. The lack of heating bills alone saved me $7,000 per year!
Nancy Kiernan
Related Articles
Living Internationally: How to Enjoy a Roving Retirement
Infographic: A Comfortable Retirement Overseas…Without the $1 Million Price Tag